22 February, 2016 at 17:38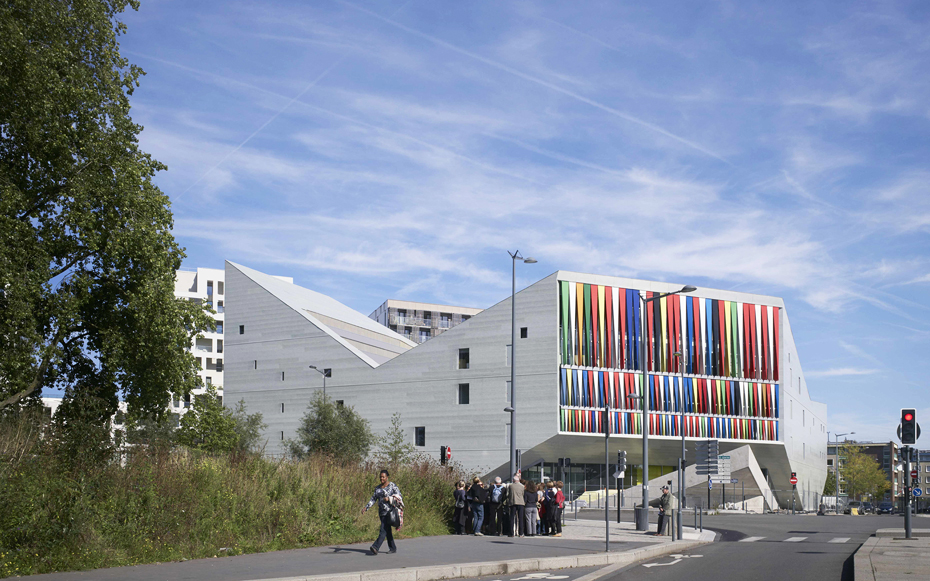 Our project « Maison Stéphane HESSEL » formerly known as the ABC Lille will be inaugurated the 25th of February 2016 by Jean-François Cordet, Martine Aubry, Xavier Bertrand, Jean René Lecerf and Damien Castelain.
In the presence of Christiane Hessel.
Over the past twenty years Lille has become a European hub; a destination for business and congress, a great place to study and live and also a tourist destination. It is a city with a turbulent history of conquest and reconquest, a heritage as an important medieval city and later on enjoyed and sometimes suffered the title of Northern France industrial capital.
The Maison Stéphane Hessel project emerges from the idea of creating an urban catalyst, designed to accommodate the three ages of mankind, from birth, through adolescence, and into adulthood; a volume that captures the stages of human growth.Each program defines the triangle from its summits to its centre, where a uniting cloister offers a retreat from the city. The corners of the building are lifted to invite the neighbourhood and provide spaces for public activities, extending the function of the building beyond its walls and intentionally blurring the divide between indoor and outdoor.
17 November, 2015 at 15:05
17 November, 2015 at 10:10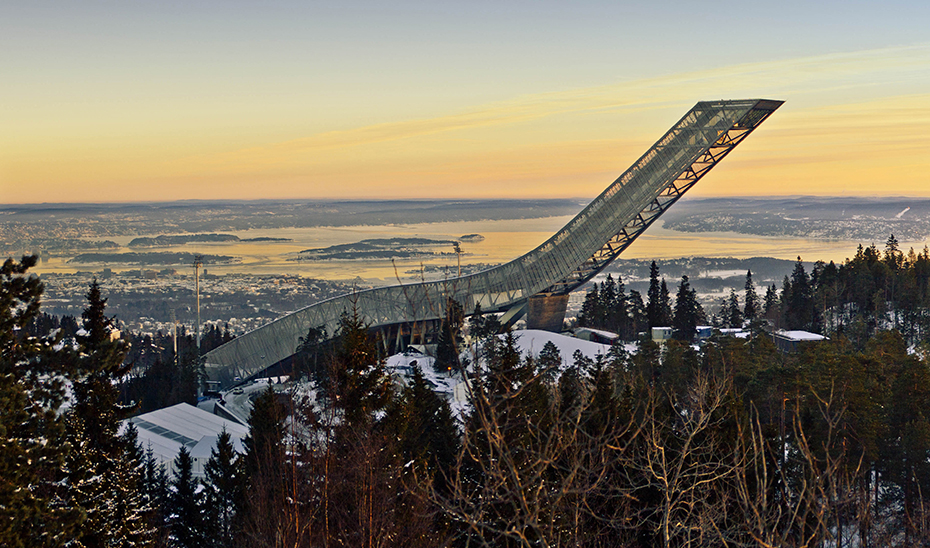 To mark its 50th anniversary, the International Association for Sports and Leisure Facilities – IAKS – has created the All-Time Awards to highlight sports facilities that have influenced the development of sports architecture.
We're honored to have won the award alongside the Beijing National Stadium by Herzog and de Meuron and the Palau Sant Jordi by Arata Isozaki and Mamoru Kawaguchi.
6 February, 2015 at 16:44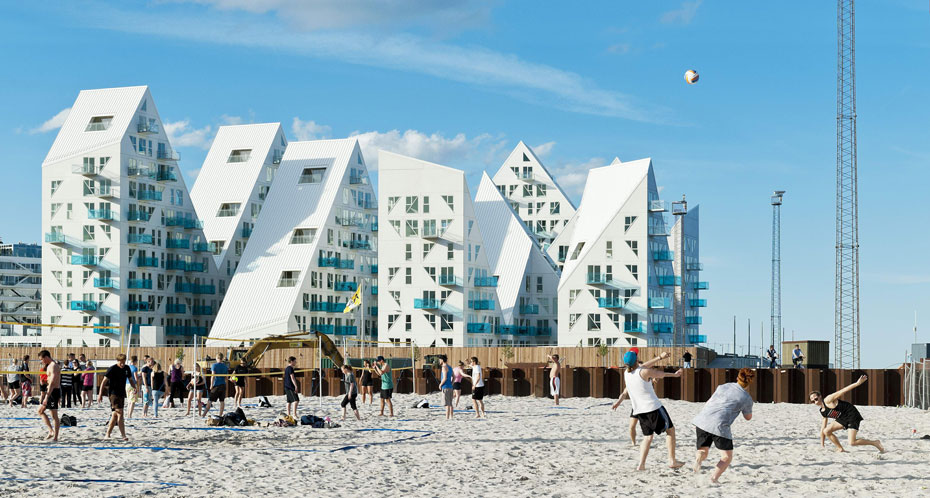 The Iceberg was selected as the Winner of the 2015 Building of the Year for Housing.
Over 3000 projects were in competition for this prestigious recognition selected by the readers of ArchDaily. With over 80.000.000 monthly pageviews ArchDaily is the largest online architecture platform worldwide.
The Iceberg was an international collaborative effort. JDS ARCHITECTS (DK, BE, CN) joined forces with CEBRA (DK), LPA (FR) and SeArch (NL) to compose a European team and design the project as one.
The project has 216 apartments that amounts to over 23000 m2 in a neighbourhood-like configuration. The volume of the buildings are organised in peaks and valleys to allow the entire complex to benefit from views towards the sea and the horizon.
You can see all the winners here.
7 October, 2014 at 15:47
CARTE BLANCHE TO JULIEN LANOO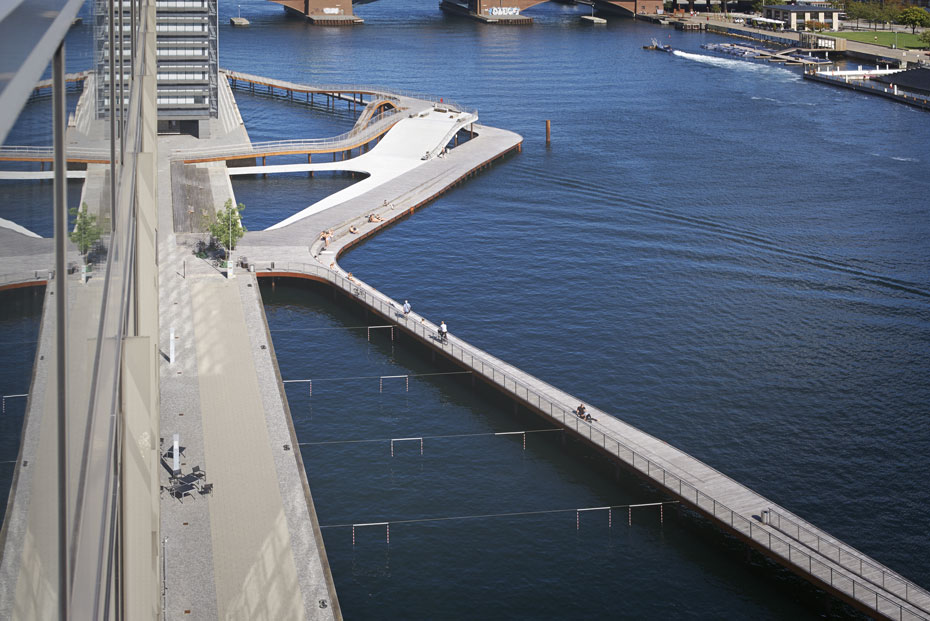 We are very happy to have collaborated for the first time with photographer Julien Lanoo on two of our latest completed projects, the Faaborg Harbour Bath and Kalvebod Waves in Copenhagen. Enjoy the last glimpses of summer through the lense of Mr. Lanoo's camera.
JDS LECTURE IN BRUSSELS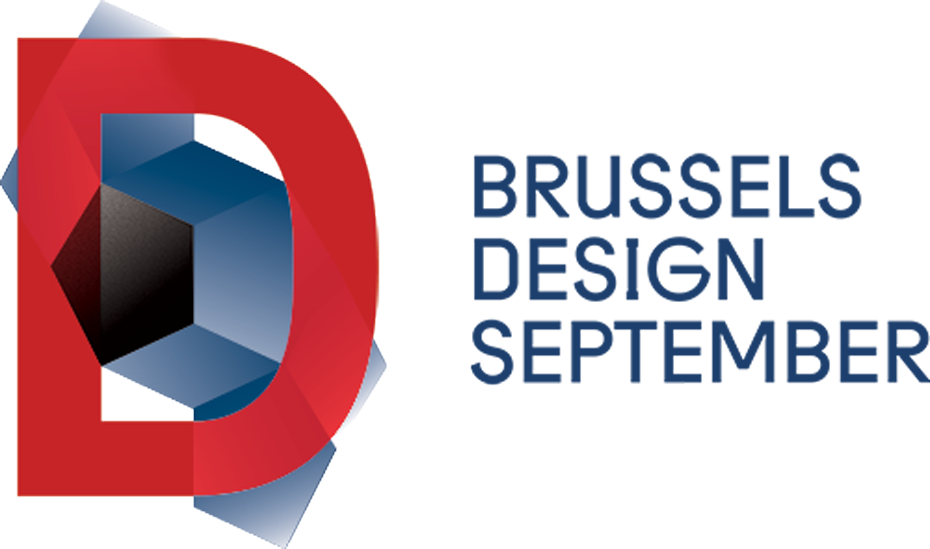 The 24th of September Julien De Smedt gave the closing lecture of Design September 2014 at Flagey.  During this lecture Julien presented recent under completion projects in Asia and Europe and gave an overview of the critical approach at Makers With Agendas, his design label, with a sneak preview of the forthcoming 2015 launches.
JDS LECTURE IN BEIJING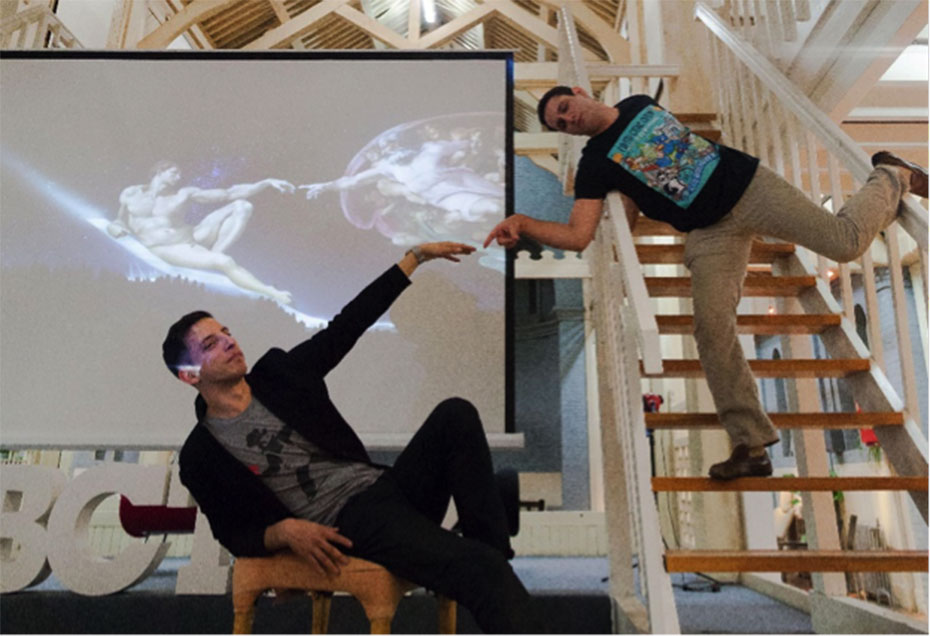 On September 14-17, JDS was invited by the Norwegian Embassy in China (Mrs. Kristin Iglum, Minister Counselor) to attend and give talks during the opening of the Contemporary Norwegian Architecture exhibition in Beijing (curated by Nina Berre, Director of Architecture at the National Museum of Art, Architecture and Design of Norway). The JDS Holmenkollen Ski Jump was prominently showcased during the exhibition, representing one of Oslo's most popular and iconic architectural landmarks, and of specific relevance in light of both Oslo and Beijing's recent candidacies as cities for hosting the Winter Olympic Games in 2022. Throughout the three-day event, two lectures were given by Yuval Zohar- in charge of overviewing JDS operations in China- at the China Academy of Fine Arts (CAFA- hosted by Dean, Professor Lu Pinjing) and at Urban Environment Design Magazine's event space (hosted by UED Editor-in-Chief Ms. Helen Yao). The lecture covered JDS projects categorized into six sporting events: skiing, swimming, running, cycling, skating, and climbing. Titled "(exer)SIZE Matters: An Architectural Sextathlon," the lectures were well attended by local and foreign students, professors, architects, and designers. In accordance with the trip's visit to Beijing's prestigious Tsinghua University School of Architecture, JDS will continue deepening its involvement with both leading institutions and the design community in China in the near future.
URBAN PLUNGE TALK + EXHIBITION, LONDON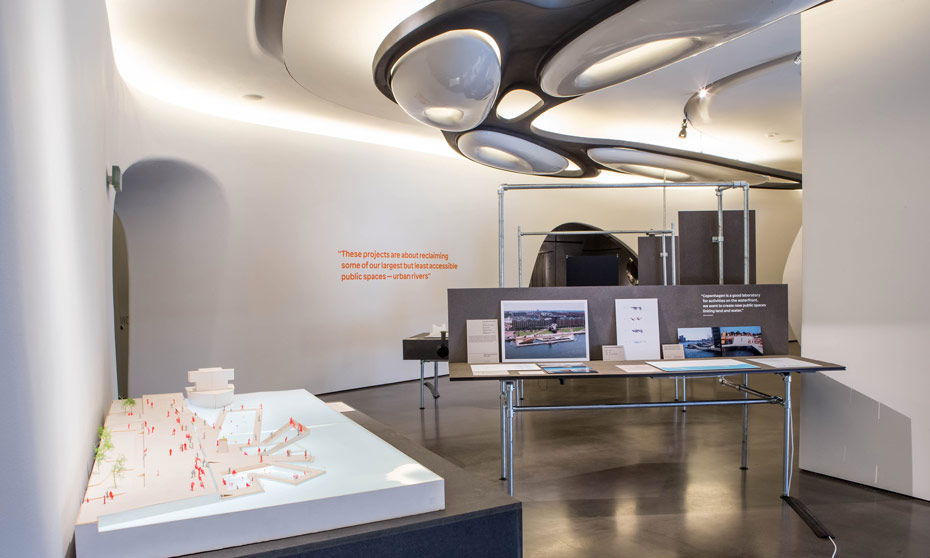 Launching to coincide with the London Design Festival (13-21 September 2014), Urban Plunge explores the growing urban swimming movement through a series of proposals for river and harbour baths in London, New York and Copenhagen that envisage imaginative new ways to enjoy urban water environments.
In conjunction with the exhibition Urban Plunge, architects from Copenhagen, Rotterdam and London explore the future of urban swimming, discussing designs that facilitate positive change and their visions for reclaiming city waterways.
Join us for TALK: Designing the Future Urban Swimming Experience on Wednesday the 5th of November from 18:30-20:30 at the Roca London Gallery.  Invitation here.
The exhibition, curated by Jane Withers for Wonderwater, showcases five architectural interventions for swimming in clean natural waters in the heart of our cities: + Pool, New York (Playlab & Family NYC); Thames Baths Project, London (Studio Octopi); Copenhagen Harbour Baths, (JDS Architects); King's Cross Pond Club, London (Ooze & Marjetica Potrč) and House of Water, Copenhagen (Tredje Natur).
With built projects exhibited alongside future visions for new water leisure spaces, Urban Plunge aims to show how designers are challenging our attitude to the urban water environment and showing how water can enrich urban experience.
http://www.rocalondongallery.com/en/activities/detail/129
Press
Download press release here
Read more about the five Urban Plunge projects and the urban swimming movement in The Financial Times
Curator Jane Withers discusses Urban Plunge with ICON magazine
"Wild swimming in the city: come on in, the river's cleaner!" in The Guardian
Urban Plunge feature on DesignCurial
Interview with Chris Romer-Lee, Studio Octopi discussing the Thames Baths Project and Urban Plunge in the Evening Standard
Visiting information Urban Plunge is on display at Roca London Gallery, Station Court, Townmead Road, London SW6 2PY . Open to the public 11th September 2014 – 10th January 2015, admission free. Click here for visiting information.
JDS AND LPA SELECTED FOR A PARIS STATION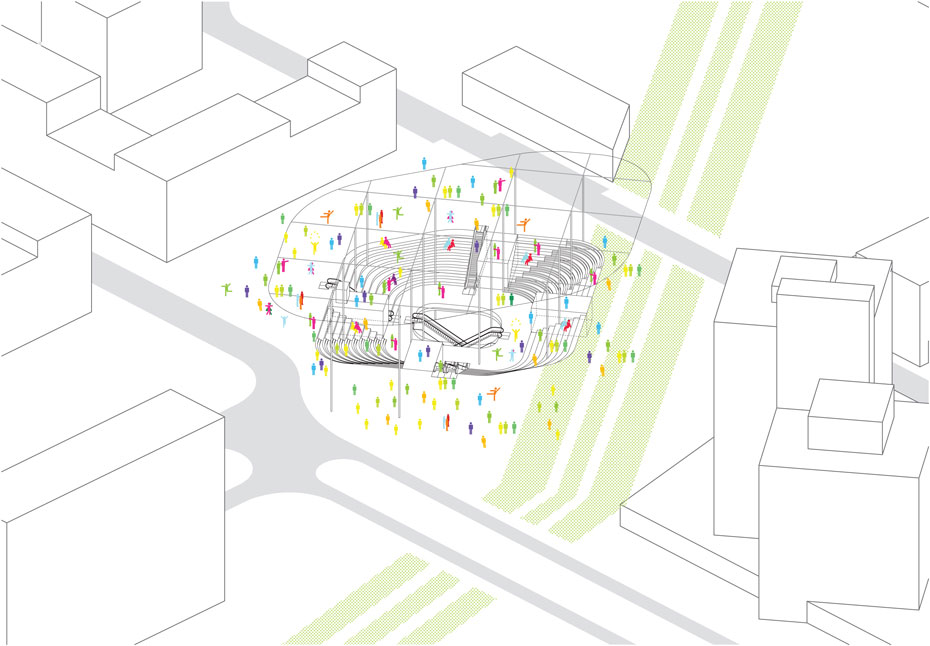 Together with our partner Louis Paillard Architecture we were selected to rethink the development of one of the emblematic new stations for the Grand Paris metro lines.
The location was at the junction of the two districts of Clichy Sous Bois and Montfermeil, notorious to have been the scenery of the 2005 riots which brought this part of Paris to light to the international media and have since been remembered as the epiphany of the urban social malaise. The station proposed would function as much as a square as it would as a station and engage the commuters with the local community in a multi-programmed and cross-cultural manner.
JDS PART OF DAC'S EXHIBITION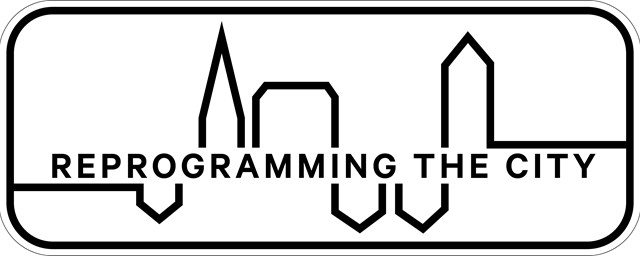 On October 1st opened the exhibition Reprogramming the City – new possibilities for the urban room at the Danish Architecture Center, Copenhagen.
Our projects High Square (PLOT) and Kalvebod Waves will be feature in this exciting new show.
http://www.dac.dk/da/dac-life/udstillinger/2014/reprogramming-the-city/
JDS AT BORDEAUX AGORA BIENNALE

Julien participated in a debate discussing the risks and opportunities encountered in cities due to the development of skateborading. The debate was part of a series entitled 'Enquête En Quête: worst-case scenario, what do we risk?' and ran alongside the 2014 edition of Bordeaux Agora Biennale. The debate involved Vivien Feil and Léo Valls from Magenta Skateboards, engaged in developing new thinking in skateboarding interactions with Bordeaux citizens and its public spaces.
LILLE VOLUME COMPLETED!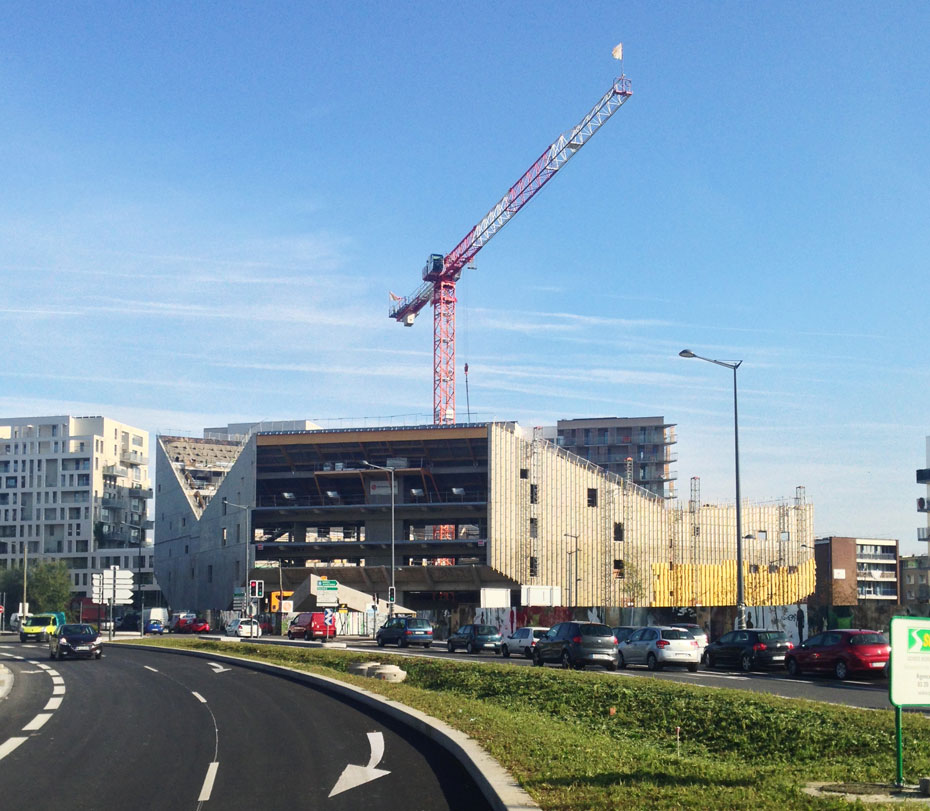 The summer has been busy in Lille and our mixed program public building for a combined Kindegarten, Youth Hostel and Business Incubator has topped out!
See the latest pictures and a build up video of this ambitious project.
SPEAKER'S CORNER
We're starting a new section of our newsletter where we'll discuss and invite others to discuss critical ideas on urbanity. our first edition is entitled:
A POST-URBAN AGENDA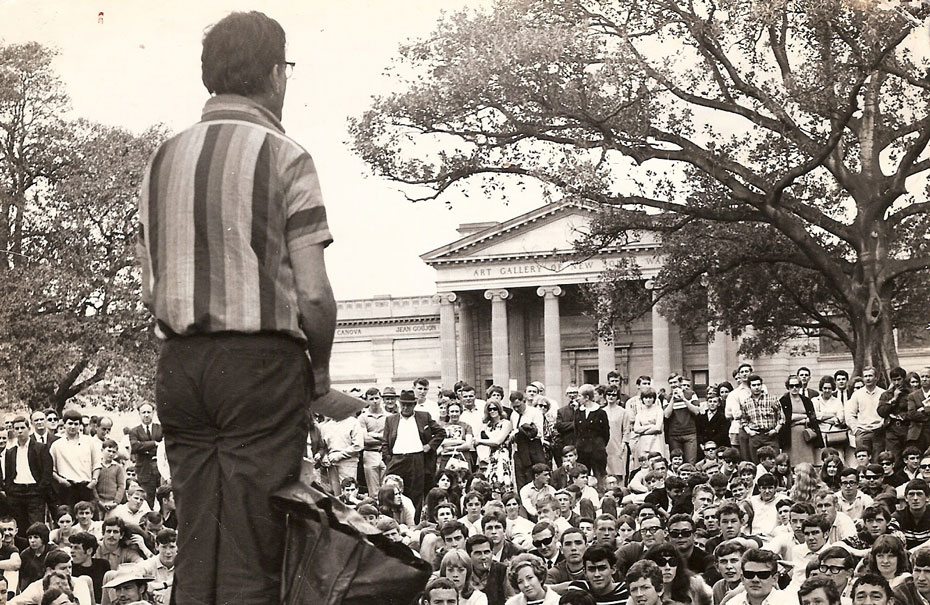 2014: half of the world's population lives/work in cities
2050: 75% of the world's population lives/work in cities
Rightfully, urbanity has been on the agenda for decades.
Market Reverse
There is an absurd anomaly/discrepancy in the Urban vs. Rural condition of the market: today it is more expensive to live an urban life than to live in the suburbs or in provinces with low urbanity and large amount of free space. The idea of moving out of the city to save money (which is often the case) outlines a basic paradox and crisis of our system: the immediate costs of living are in no way comparable to the burden that provincial settlements impose on society, worldwide. We feel this collapse everyday in our lives: Too much time spent in traffic, too much pollution, too little free-time left to appreciate life. What we don't see is the absurdity of the burden it creates on our urban environments: yes more and more people live and work in our cities, but more and more also work and don't live in the city. This is particularly true in small countries, like Belgium. The commuting burden is costly to all and the cities don't seem to cope to the demand as their tax income only increases with their inhabitants. It's a catch 22. Cities don't upgrade due to their lack of means while the burden increases since people (mostly poorer people) move out just to be able to afford a decent home, but remain working in the city. If you zoom out, put on your sustainable expert glasses on and look at this situation globally, it becomes obvious: to pseudo urbanize our land out of our cities is something that should only happen sporadically and be controlled ie. regulated… and taxed. The reason why it continues to happen is because of the virtual financial savings and because of the lure of nature, which is equally virtual: Belgium for instance is 97,5% urbanized according to the World Urbanization Prospects (2011 edition). Our European nature is entirely manmade. And there's no problem about that. It still is dominated by natural elements such as vegetation, soil, fauna and flora. The only partial obstruction to this are cities, where the biodiversity link is ruptured. A lot of our citizens who decide to move out of the city they work in, to live a cheaper life, closer to nature, do not understand the consequences of an act that seems rational at first. If we accept to over-urbanize a nature that is already urbanized, even that amount of nature will be quickly lost. The paradox is that our cities are both the problem and the answer. We should encourage people to move strictly to cities by making their future urban homes competitive with the prices of the suburban/rural market. But most importantly: we should design and implement policies that force urban developments to recreate biodiversity and imbricate nature into architecture so that those attractive ingredients return to the urban pallet.
Continuous Biodiversity
We're currently developing urban typologies that allow and encourage vegetation and outdoor spaces to become part of architecture. We believe that we should make cities capable of integrating nature so that the continuum of biodiversity is re-established through our cities. By offering nature back on the urban housing market we might naturally attract more of our future population to our cities.
We need to establish a chart on how nature should integrate architecture to be able to discuss these ideas practically with decision makers.
A wrong rational has taken over our profession: A rational that says that in order to be environmental you should live in a prison-like home. We believe the case of sustainability is far from being resolved by premature regulations (such as imposing passive housing) and should maybe be redirected towards bigger concerns than only the living unit. Yet we cannot neglect it. We just believe that it needs to be connected to its environment rather than fearing its environment. The current trend towards 'passive' housing is revealing: on a social and urban dimension its solutions are definitely not active, interactive or performative.
JDS @  DAMN°s A MATTER OF PERCEPTION

A Matter of Perception brings an exhibition featuring exclusive objects & visual offerings in an unusual setting – the fittingly un-ivory like Broel Tower (Broeltoren) in Kortrijk. As well as presenting exclusive works produced by some of DAMN°s creative conspirators, such as the Campana Brothers, Jasper Morrison, Bjarke Ingels, Martí Guixé, Alberto Alessi, Philippe Starck, Alfredo Häberli, Michael Young, Denise Scott Brown, Julien De Smedt, Luke Pearson, Didier Faustino and Daniel Gonzaléz, the exhibition is also showing many other unique pieces, all in a scenography designed and installed by vormen.
Opening cocktail Saturday 18 October, 18:30
Venue Broeltoren, Broelkaai, 8500 Kortrijk, Belgium
Opening hours 17– 26 October, 12:00 – 21:00
40000+ LIKES ON FB!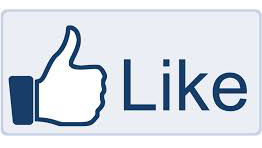 A huge thanks to all of you liking us on Facebook! We just passed the 40000 likes… thanks for your support!
If you're interested in following our adventures regularly, like us here

18 June, 2014 at 17:48
JULIEN RECIPIENT OF FRENCH ACADÉMIE D'ARCHITECTURE AWARD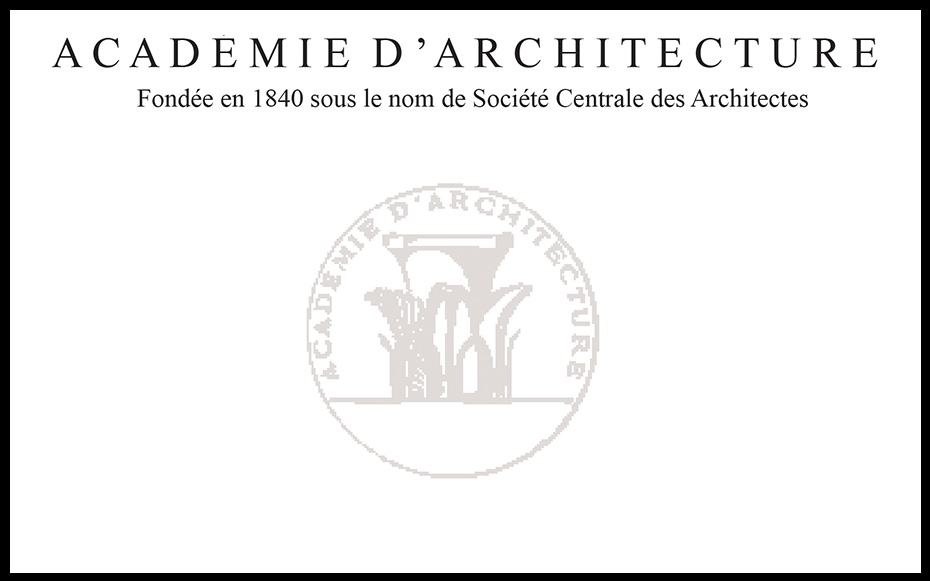 On June the 16th, earlier this week, Julien received the prestigious Prix Dejean medal from the French Académie d'Architecture, in Paris. The prize was handed to him by Thierry Van de Wyngaert, Président of the Académie d'Architecture, and motivated by Bertrand Dubus in these words (in French, bien sur):
'Jeune, 38 ans, le parcours de Julien De Smedt impressionne, sa mobilité frise l'hyper activité : on le trouve une fois animateur et concepteur d'un projet, là il imagine une chaise, ici c'est une installation d'illusionniste où, dans une économie de mouvements l'observateur se fait passe muraille, puis il donne une conférence ou anime un studio à l'autre bout du monde. Il décline les échelles, du planétaire à l'objet, de l'utile à l'onirique, de l'usage au ludique sans jamais se départir du contexte. À peine diplômé, il opère un bref retour chez Rem Koolhaas, pour très vite fonder l'agence PLOT avec un camarade d'agence, Bjarke Ingels.
L'architecture l'emportera durant ces 5 années riches de théories et de pratiques, d'un lion d'or pour la salle de concert de Stavanger en Norvège, d'une opération résidentielle VM houses, qui projètent les architectes sur le devant de la scène, de la Maritime Youth House de Copenhague saluée d'une mention au prix Mies van der Rohe. Ces 3 projets préfigurent le travail poursuivi par JDS, depuis 2006, au sein de ses 3 ateliers (Bruxelles, Copenhague, Shanghai). Des centaines de projets de toutes natures et de toutes envergures sortent de ces fabriques.
Il est difficile de ne pas en évoquer certains : le tremplin de saut à skis à Holmenkollen, véritable icône de la ville d'Oslo, dont la souplesse et la vigueur sont à l'image de son créateur ; le tripode lillois sorte de « Janus » architectural où se rassemblent logements pour étudiants, bureaux et jardin d'enfants ; les projets ludiques de la reconquête des fronts de mer ouverts à la détente des citadins , sorte d'ourlets entre la ville et la mer ; l'Iceberg résidentiel d'Aarhus repris aux docks industriels ; The Mountain à Copenhague, colline babylonienne revisitée par un homme du Nord, ou le projet de quartier à Caen vu comme la continuité du bocage normand dans la ville. Tout est mouvement, entrelacement, sens dessus dessous, dehors dedans, rubans de Moebius, tissage, absorption. L'architecture aspire la ville, devient urbaine, piazza, ruelle, passage. Le paysage escalade l'architecture. La ville se ressource dans le mariage du construit et de la nature, d'où naissent les lieux d'un quotidien généreux, offerts à la promenade, aérés, lumineux, propices à la détente, aux surprises de perceptions urbaines inédites.
JDS n'a pas la prétention de forger l'homme nouveau. Il a simplement, sans présupposé idéologique, sans complexe aucun, le désir d'expérimenter les nouveaux paradigmes du vivre mieux, du vivre plus ludique, du vivre avec les autres si on le souhaite, attentif à léguer aux générations futures leur part de bonheur. Son travail est une anti-dote au mal être d'un siècle en quête incessante d'additions et de soustractions. Il est un combattant d'un nouveau monde dont la lutte repose sur l'action démonstrative, la liberté d'agir, l'échange, l'usage, la coexistence. Il ne juge pas, il n'est pas dans le déni de la réalité. Il ne semble pas avoir d'autre ambition que de faire coexister les choses et les hommes entre eux, pour exprimer, extraire la richesse des rencontres, provoquer des situations. La fiction n'est pas son lot, mais la friction est son moteur. L'osmose, la transition, l'estompe des limites comptent parmi ses modes opératoires de prédilection. Il en naît une architecture qui fait corps au contexte, comme le skater et son outil ne font qu'un, face au nivellement, au toucher, à la négociation de l'obstacle. Les villes imaginées par Julien De Smedt suggèrent cet avenir léger : non pas la légèreté de la vulgarité ou du vide, mais la légèreté résultante du retrait de toute chose pesante et inutile. Celle légèreté dont parlait souvent Italo Calvino. Ce travail de décantation, de la légèreté, exercé vaillamment, avec constance et jubilation par JDS, lui vaut largement le prix Dejean que nous sommes heureux de lui remettre avec un plaisir sans retenue.'
ISTANBUL RISING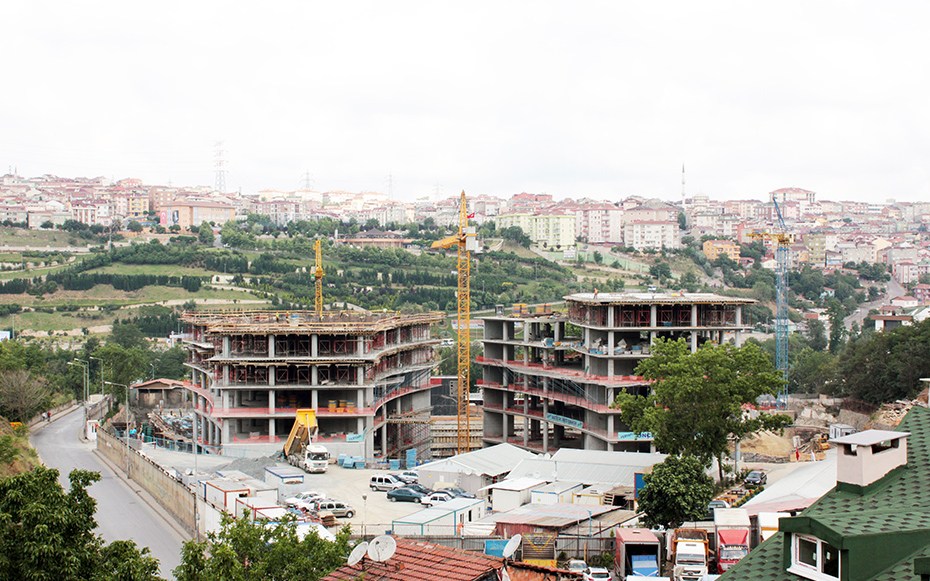 Construction is well underway at our Premier Campus Office in Istanbul. The 100000 m2 project is composed of a flexible office park, a series of retails and public functions as well as a large amount of public spaces. See more of the project here.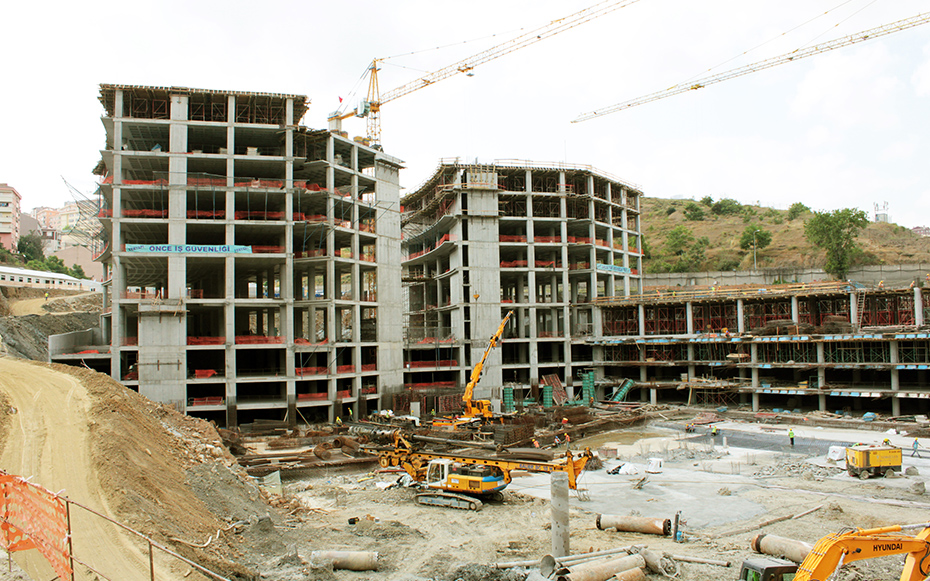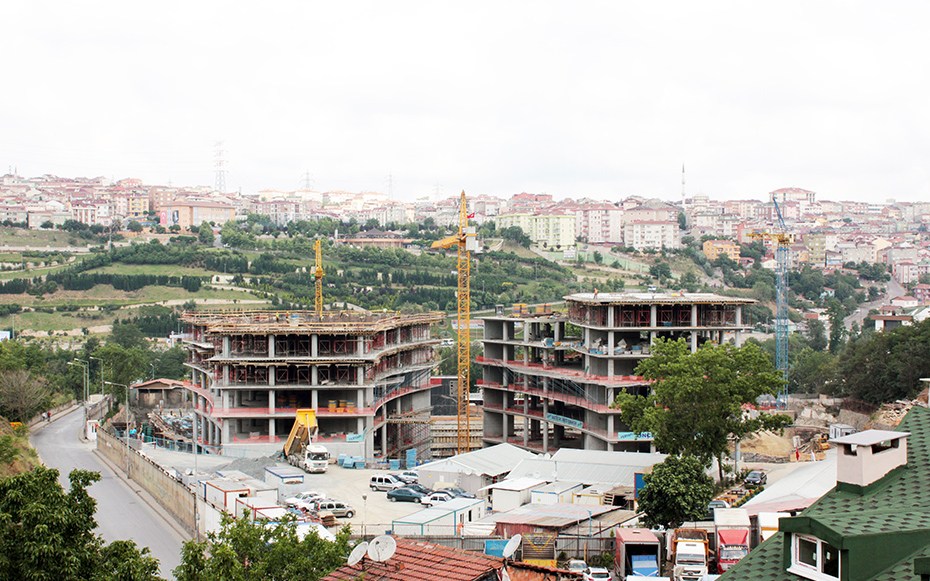 .
TOKYO OLYMPICS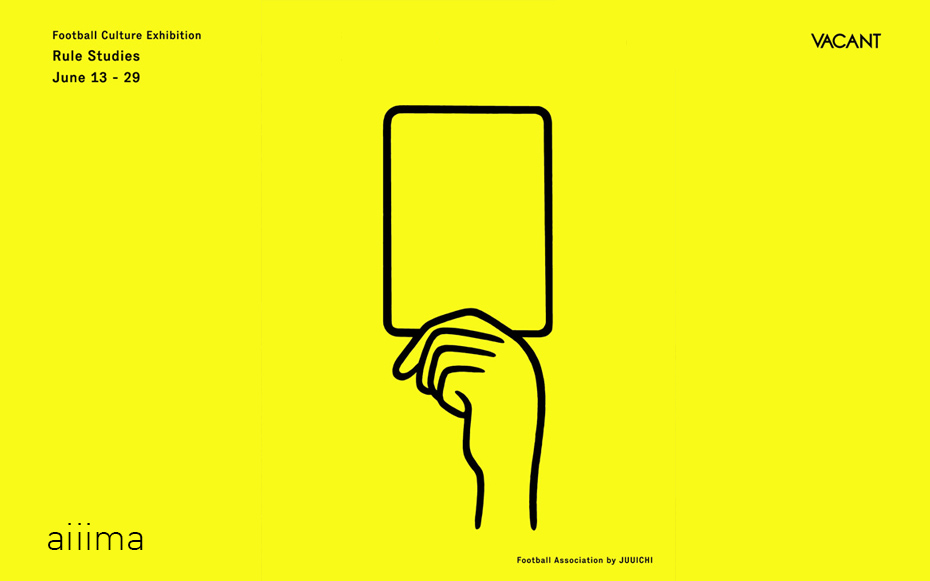 We contribute to an exhibition entitled NEW RULE opening today, June 18th at aiima, Hikarie 8F, Shibuya, organised by Vacant gallery and TOO MUCH magazine. This exhibition will be addressing the conditions of the game and of stadiums in Tokyo in regards to the forthcoming 2020 Olympics to be held in the capital.
It will show a panel of ideas, thoughts and projects made by architects, artists, writers, football fans and children on the same subject.
Participants: Hutu, Julien De Smedt Architects, Masanao Hirayama (HIMAA), Noritake, Hiroshi Eguchi, Lina Lagerstrom, Emilio Marin, Torafu Architects, Hender Scheme, Floor Wesseling.
STREETMEKKA IS ON!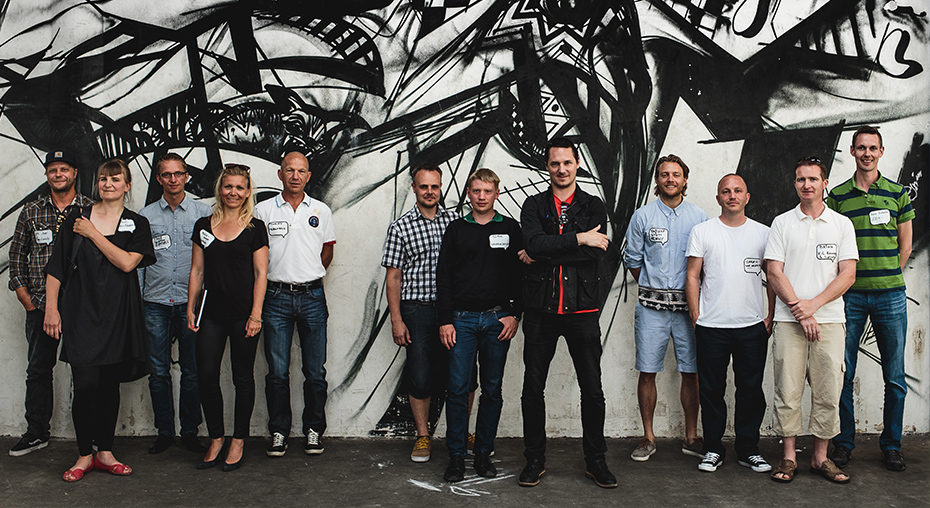 We've been selected to compete for the amazing project of combining all street cultures into one building in the city of Esbjerg, Denmark. Those disciplines include Breakdancing, Graffiti painting, DJ-ing, Parkour and of course, Skateboarding and Street Basketball.
The project will require to convert an existing industrial building and to add new facilities.
We're really excited to bring on board with us the expertise of California Skateparks, the world's most professional skatepark designers and builders, Billy Rohan, skateboard activist from New York, Silas Adler from SOULLAND and Sk8room, a gallery whose work collaborations include Skateistan. We will design this project with them and our local technical team; Jensen & Jensen and Ingeniør'ne.
The 3 teams selected are:
Arcgency ApS, Jørgen Overbys Tegnestue A/S, SNE Architects ApS, K. G. Hansen & Sønner A/S, COWI, Gade & Mortensen Akustik A/S og Georg Rasmussen.
EFFEKT Arkitekter ApS, MASU PLANNING ApS, Luke Jouppi (Beaver Con-crete), Vestbyg A/S, Rambøll.
JDS/Julien De Smedt Architects ApS, Silas Adler/Soulland, Billy Rohan, The Sk8rom, CALIFORNIA Skateparks, Tømrer & Snedkerfirmaet Jensen & Jensen A/S, Ingeniør'ne.
The project will be submitted at the end of the summer.
LILLE PROGRESS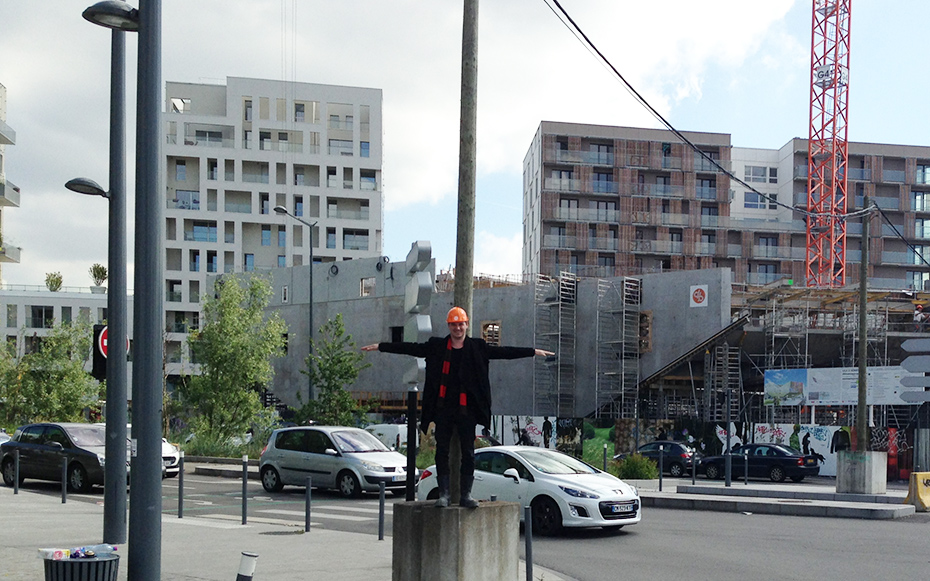 A small update from the build-up camera recording the construction of our multi-program project in Lille. The raw house is now half way up.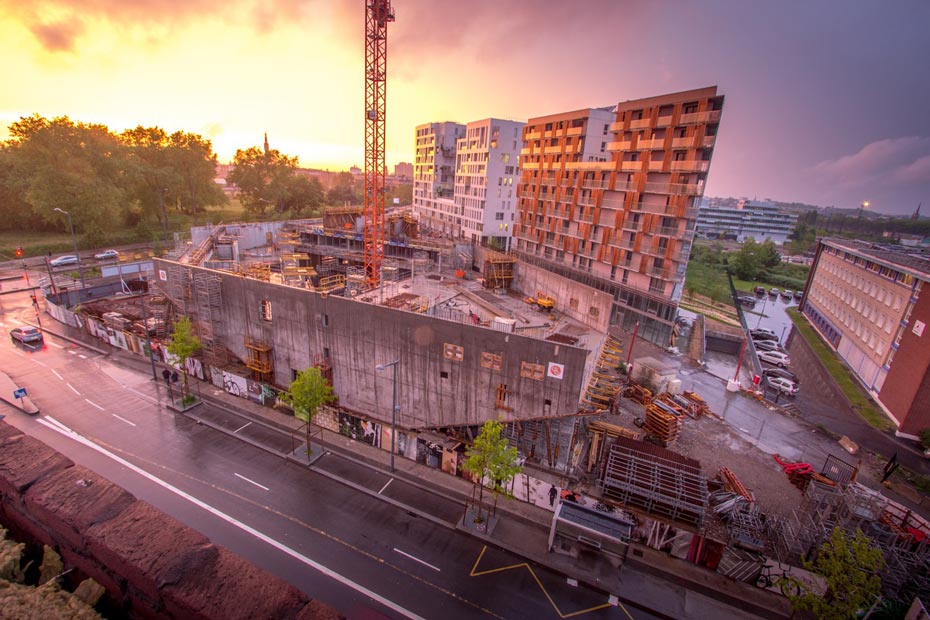 .
SWISS RADIO TELEVISION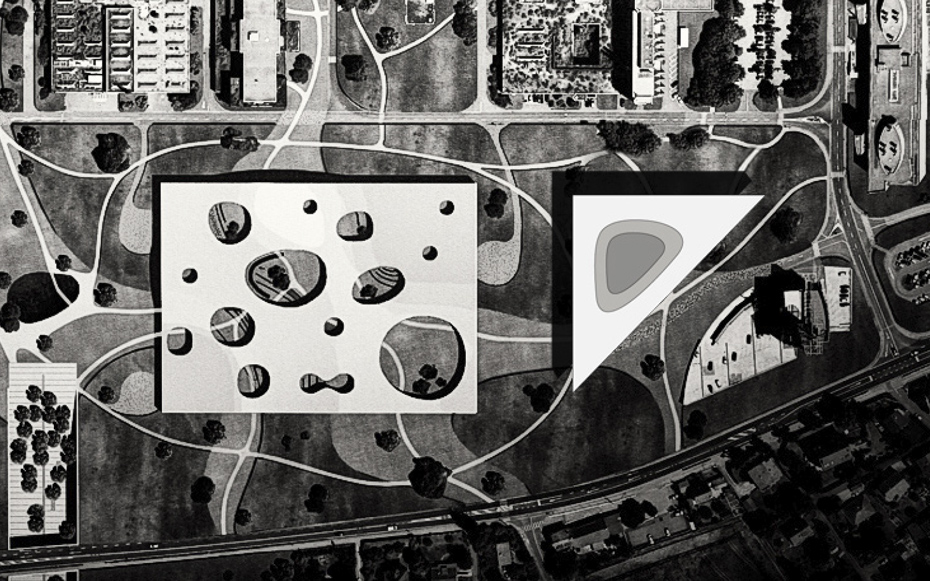 We participated in the bid to design the Swiss Radio & Television Headquarters in Lausanne, right next to one of our favorite building, the Rolex Center designed by SANAA.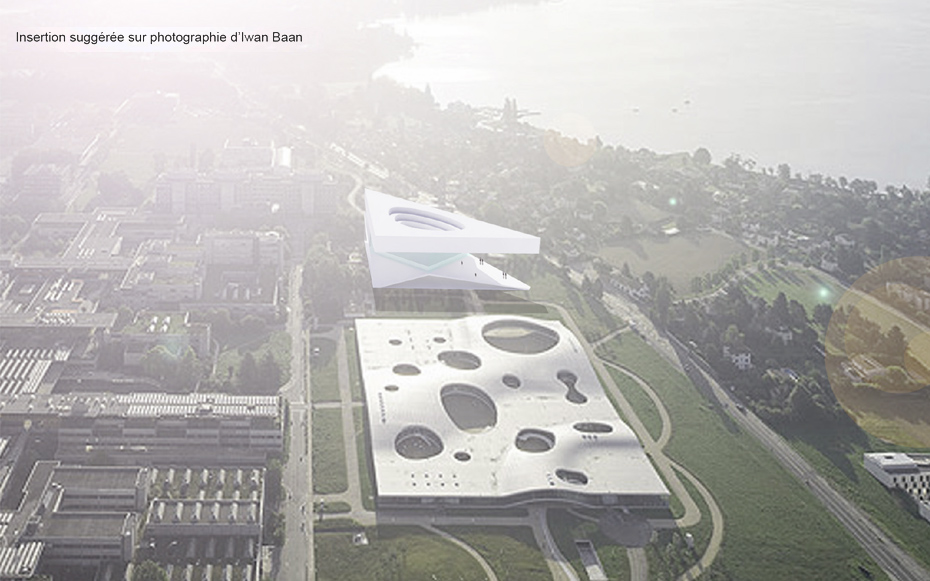 Unfortunately we didn't make it into the final 8 to go on and compete for the job. You're invited to find out the very basic concept we put together to address this multi-program project.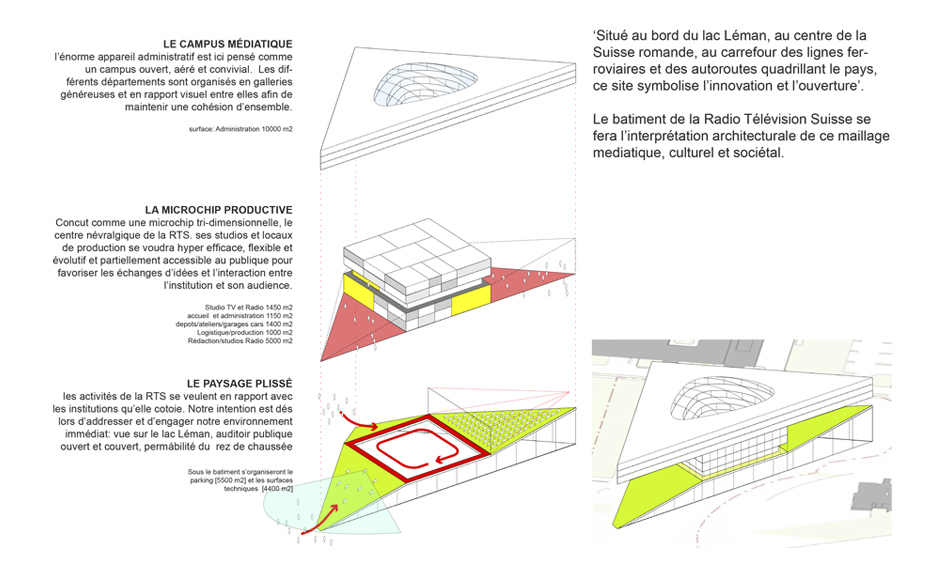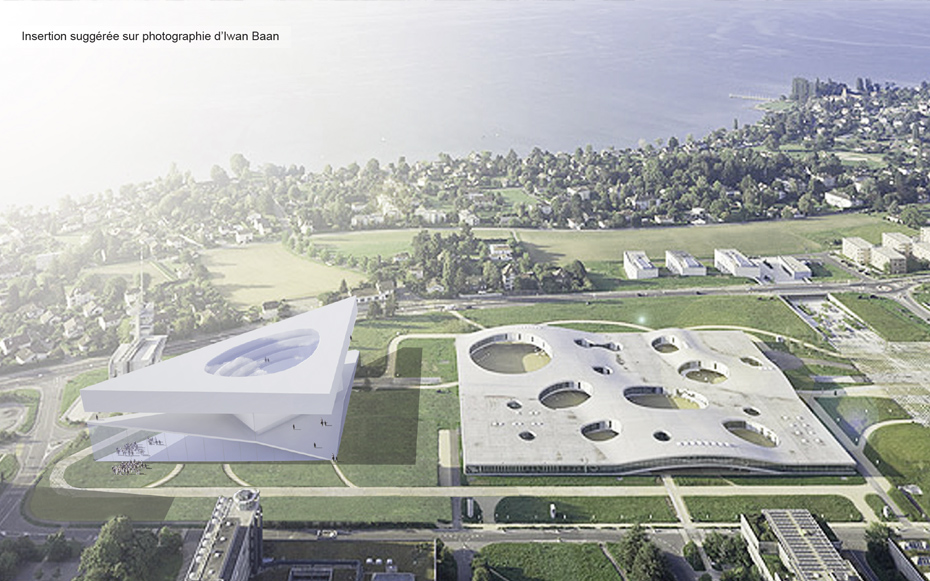 Congratulations to the selected 8 teams, Lacaton et Vassal, Bernard Tschumi, EM2N, dl-a, OFFICE, Mangado y Asociados SL, Diller & Scofidio + Renfro, Aeby Perneger et Associés SA, that will now compete for the honour to build this prestigious project!
BOIS D'AMONT RETREAT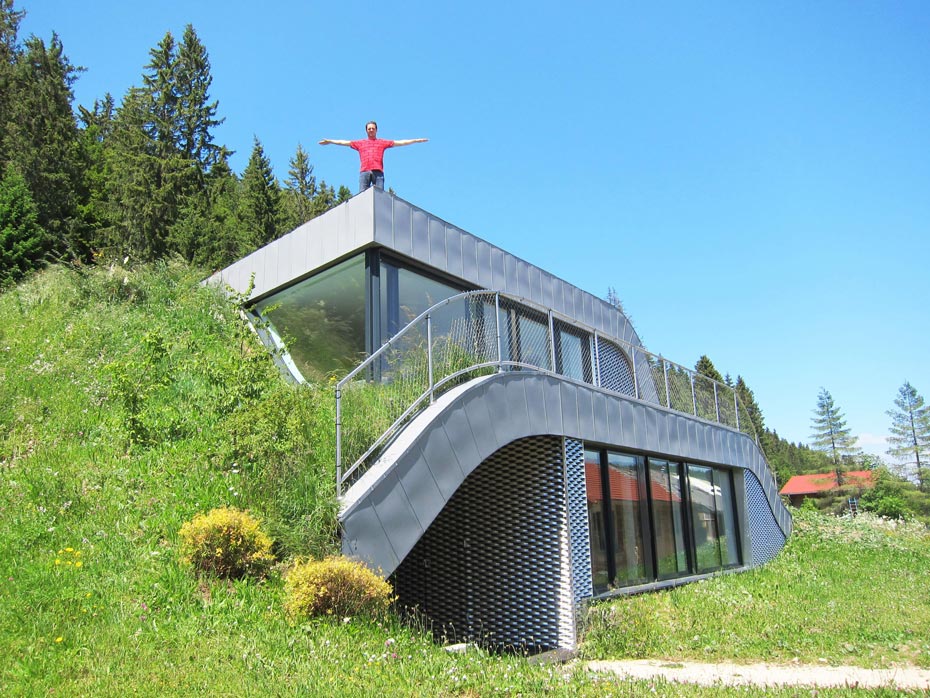 Julien spent a few days on a creative retreat in the French Jura village of Bois d'Amont with his design label team, Makers With Agendas. Apart from cracking out their 2015 new designs they brought us some pictures of the Little House on the Prairie we designed.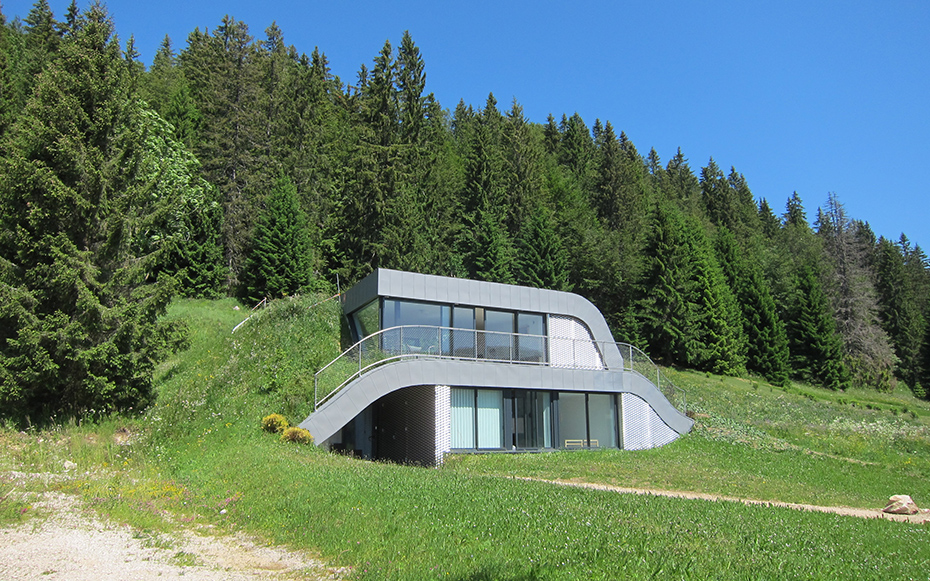 .
JDS PRESS CORNER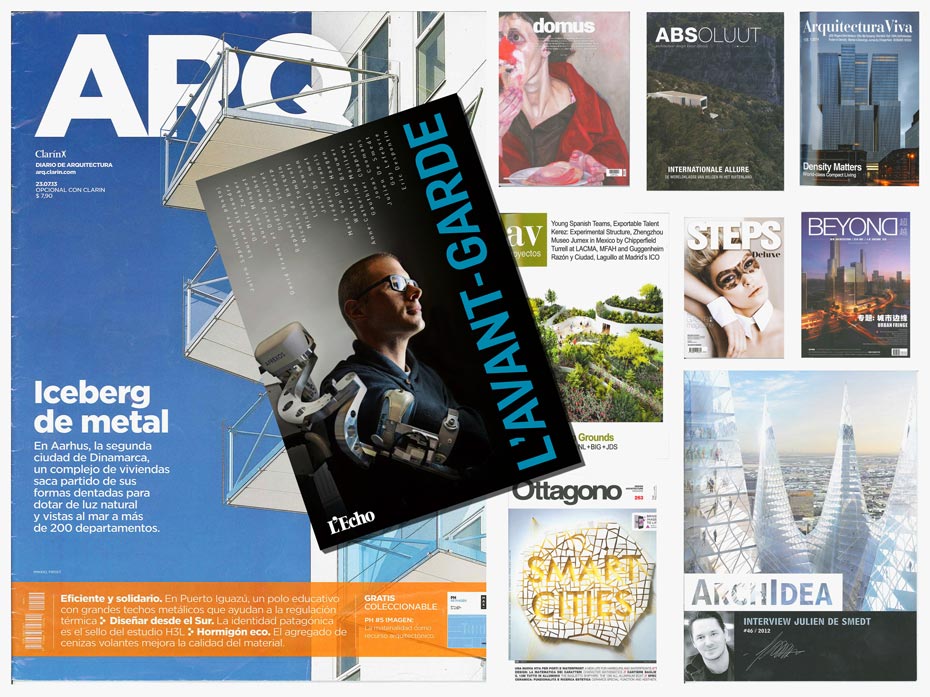 We continue to update the press section on our website. This week among other publications Julien was cornered by L'Echo, the Belgian business magazine, as one of their 20 'Steve Jobs of tomorrow'.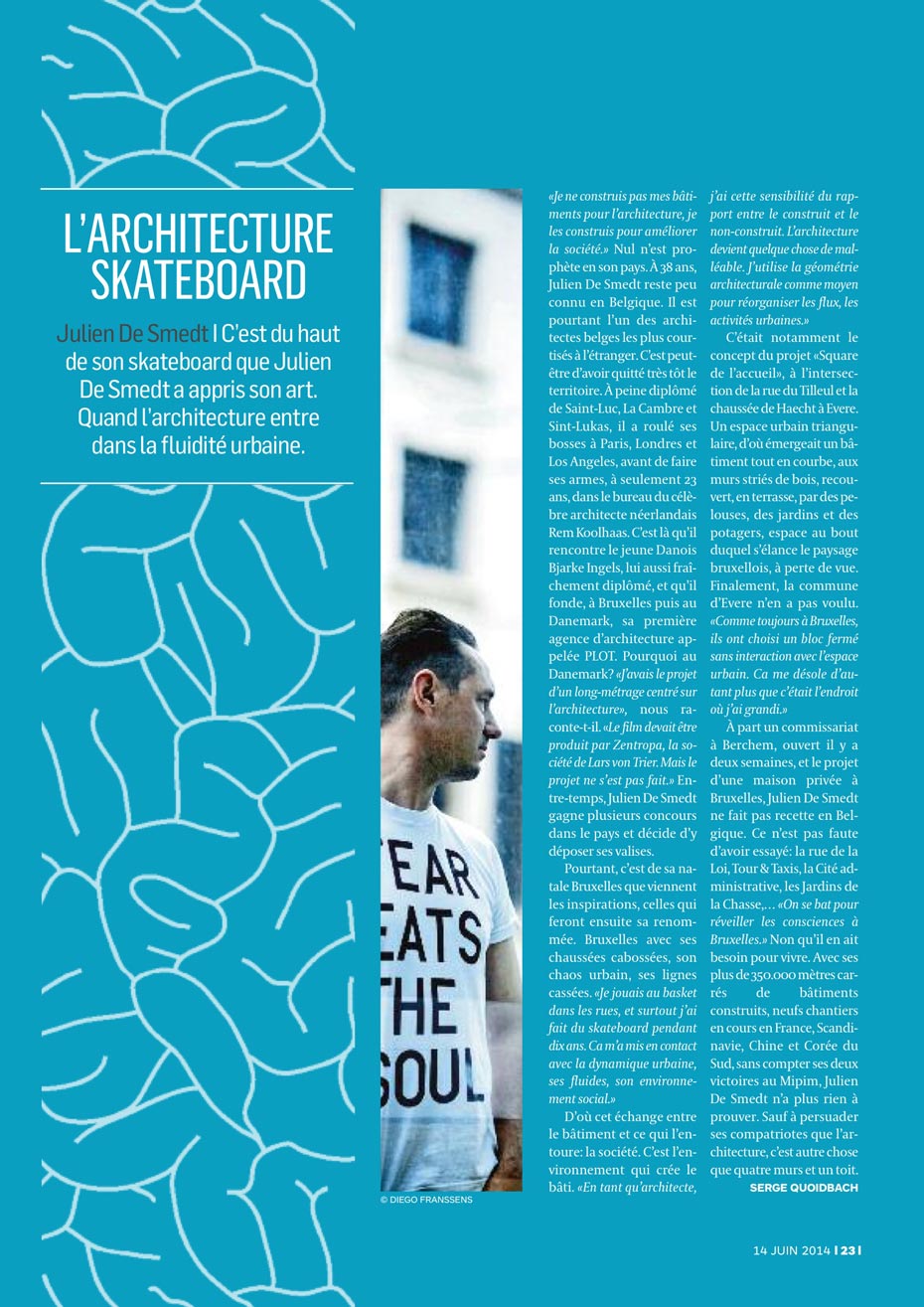 2 June, 2014 at 18:18
VENICE BIENNALE

This year marks the opening of the long awaited Biennale curated by Rem Koolhaas. This is probably the most meaningful one to date and we're anticipating a string of amazing events.  We will  attend this week's opening. See you there!
DOWN MEMORY LANE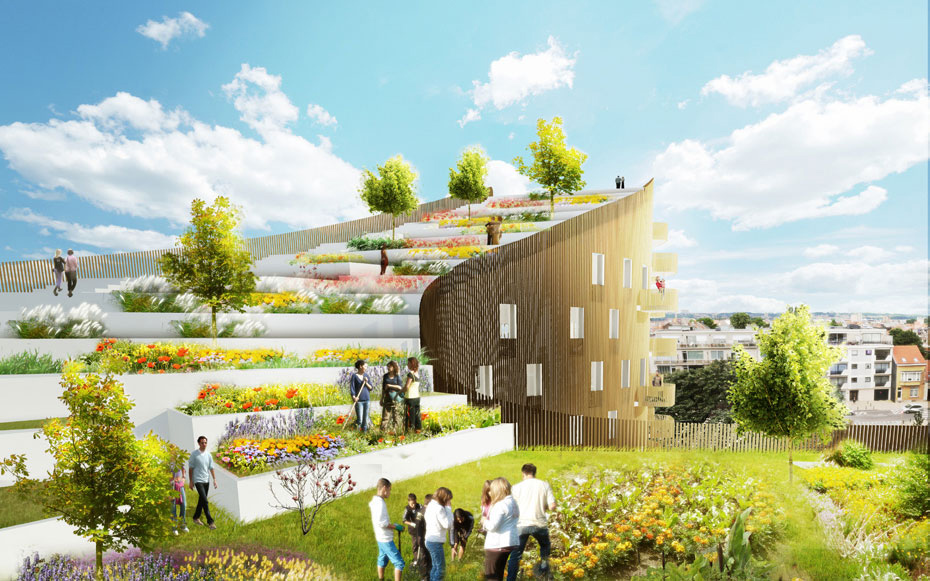 Last year, we were selected to compete on a site where Julien lived until his third year of Architecture School. This situation presented a very rare condition in architecture: to be able to address a context that we as architects knew intimately, probably better than anyone.
The site, owned by the municipality is composed of a series of houses, public spaces and the cafeteria of the local school, Clair-Vivre, where Julien also had is primary education degree. The house in which he and his mother lived until she passed away, was part of the masterplan and was meant to be replaced by the newly designed project. In this context our intervention became very particular: on the one hand marked by the desire to fully address the project's brief and on the other hand, to inform our design by the intricate knowledge of having apprehended the entire site and surrounding neighborhood, years after years while growing up.
The project organizes the mass of new programs, the large scale housing slab, in order to allow a series of public space interventions and to integrate the school sports hall and cafeteria into its urban logic. As Julien's mother had done her entire time living there, the project proposes to make, at a much bigger scale, an urban farm and flower garden on the roof for the new residents. The volume of his house is kept but mutated into a greenhouse to serve as the community and cultural house of exchange with Lokossa in Bénin (Africa), the sister city of Evere, the municipality it resides in. The greenhouse hosts a myriad of plants from Lokossa and functions as a gathering place for the local community. It is a form of homage to Julien's mother love for African cultures but it also answers the necessity of a place for the 2 municipalities to relate.  Finally, to our disappointment, the winner was appointed with a project of a traditional, enclosed perimeter block structure.
See the project online here:  jdsa.eu/sqa
PARISIAN BAGUETTE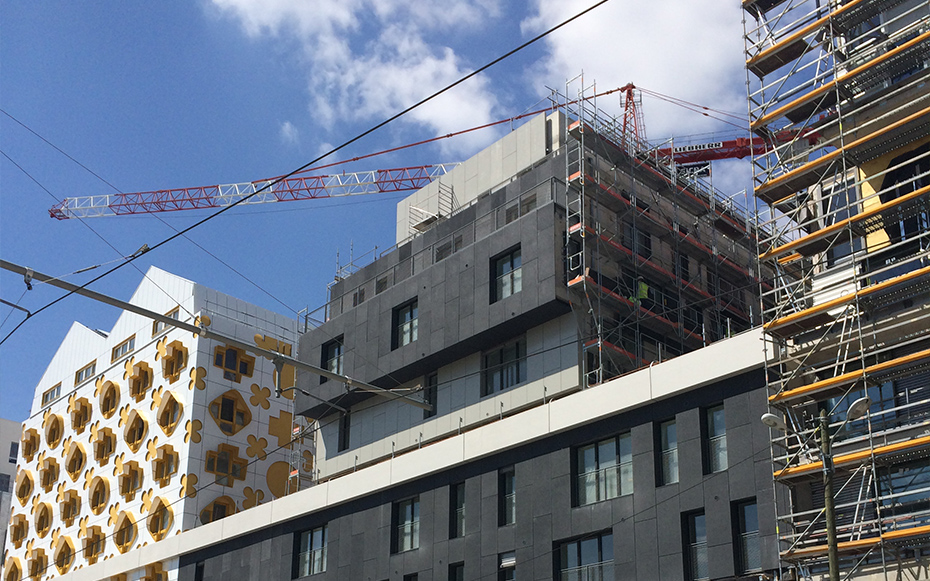 On the 11th of June at 12.30 the Pavillon de l'Arsenal will open an exhibition of the Calberson MacDonald redevelopment in the North East of Paris. The old industrial facility is the longest building in Paris. The building undertakes a conversion into a mix of office, residential and commercial programs. Its masterplan was handled by OMA/Rem Koolhaas with Floris Alkemade. JDS is building two housing projects within the complex, adding up to 100 apartments. It will be completed later this year.
FLEXIBLE POLICE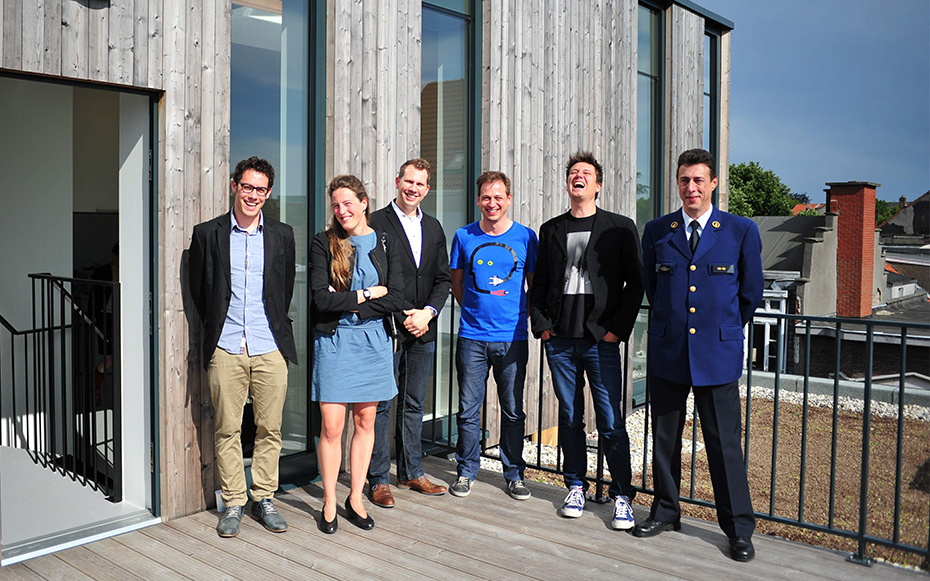 We are proud to announce the opening of our very first building in Belgium. The outline of the project's brief was intriguing at first: to design a facility for the police department of Antwerp that would be able, in time, to become a residential building. The idea of isolating the main volume away from its neighbours is as much a desire to break out from the historical scenery as it is to emancipate its purpose as a potential transgender building.
FABULOUS BATH

The Faaborg harbour bath project (which we all used to name FAB…) is now open!
If you're in the region anytime soon, don't hesitate to try it out, it's free to all!
KALVEBOD MAKES (MORE) WAVES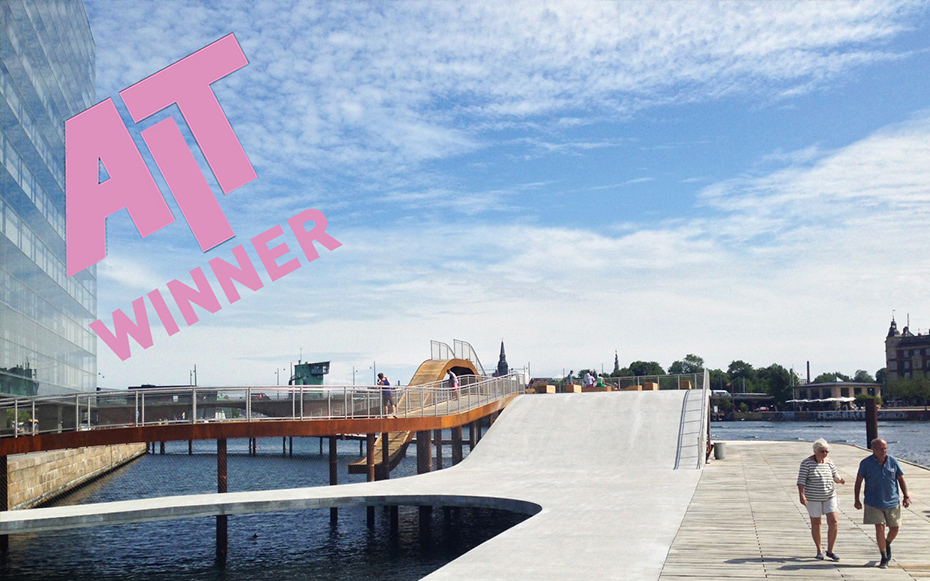 After enjoying 2 weeks of summer life in late 2013, our Kalvebod Waves waterfront project had to face the harsh reality of an early, long winter. Since then it has been busy collecting award Nominations (Architizer A+ Finalist 2014) and winning the AIT Award 2014!
Now the project is fully operational for its first full summer season and awaits your creativity to use and abuse it!
JDS CHINA TOUR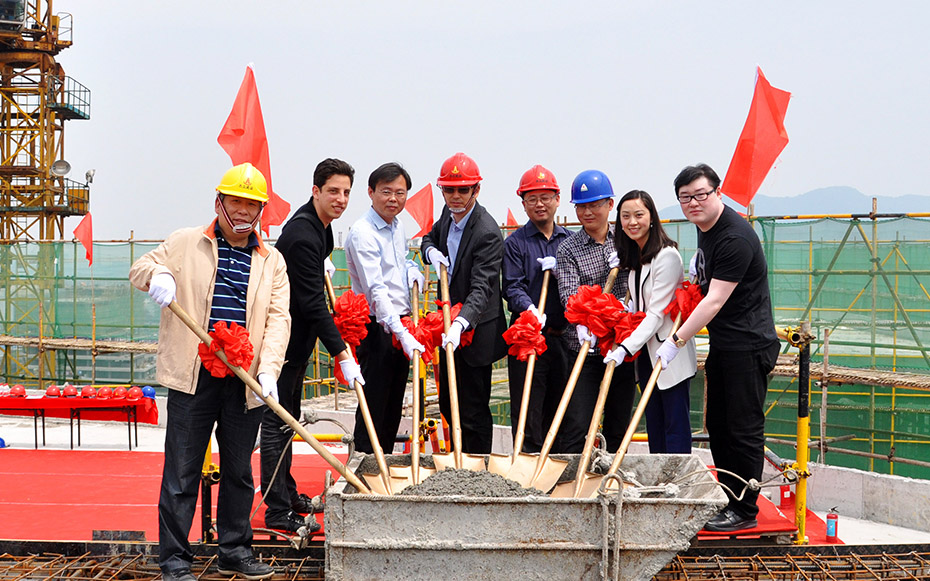 This past week we have traveled China to visit our different construction sites and to meet new clients. We went from Shanghai to Hangzhou, Wuhan, Qingdao and finally back to our Shanghai office.
RAW HANGZHOU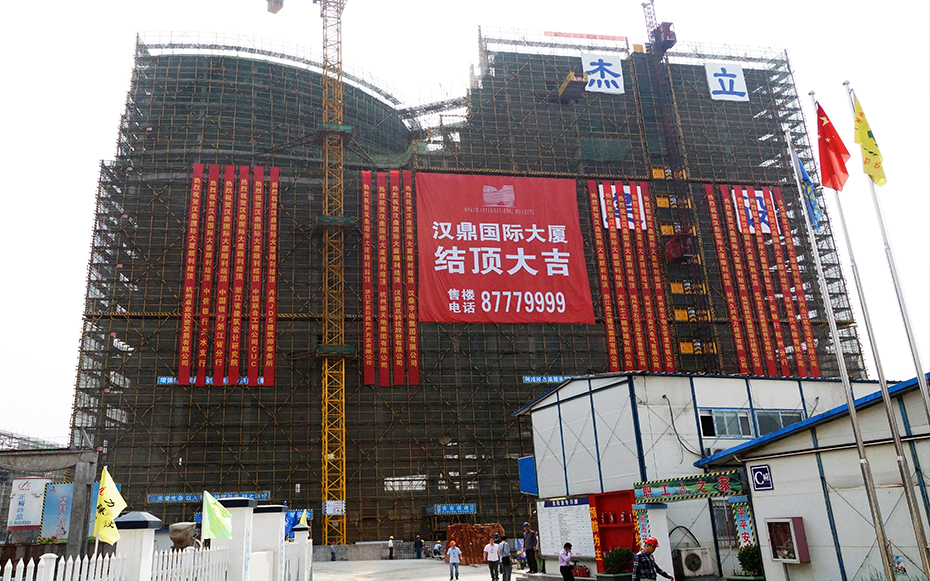 We have just topped off our first project in China with this 25000m2 office and commercial mix building in Hangzhou. See jdsa.eu/hang
QINGDAO RISING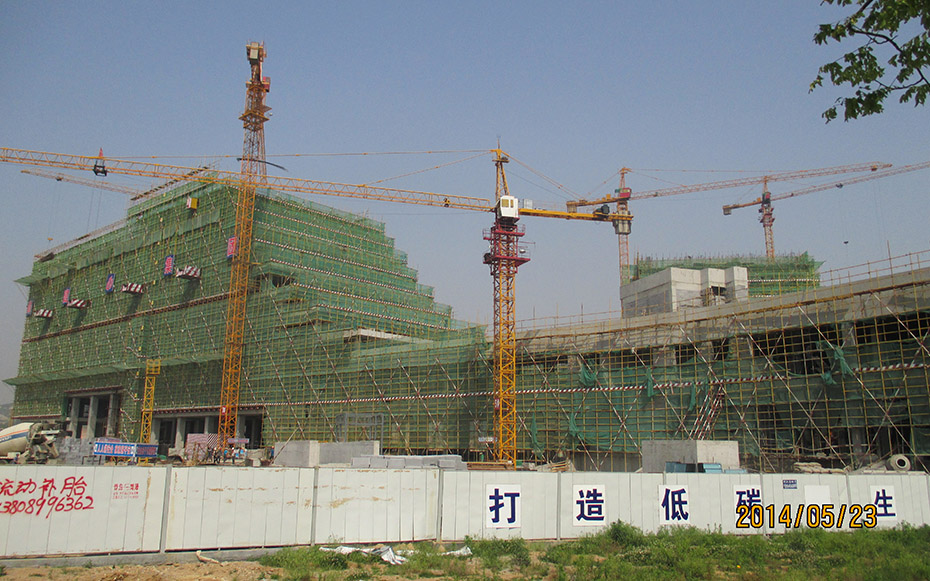 Our 180,000 m2 development in Qingdao is going full speed and already reaching the 9th floor! See jdsa.eu/qoh
BUILDING GANGNAM STYLE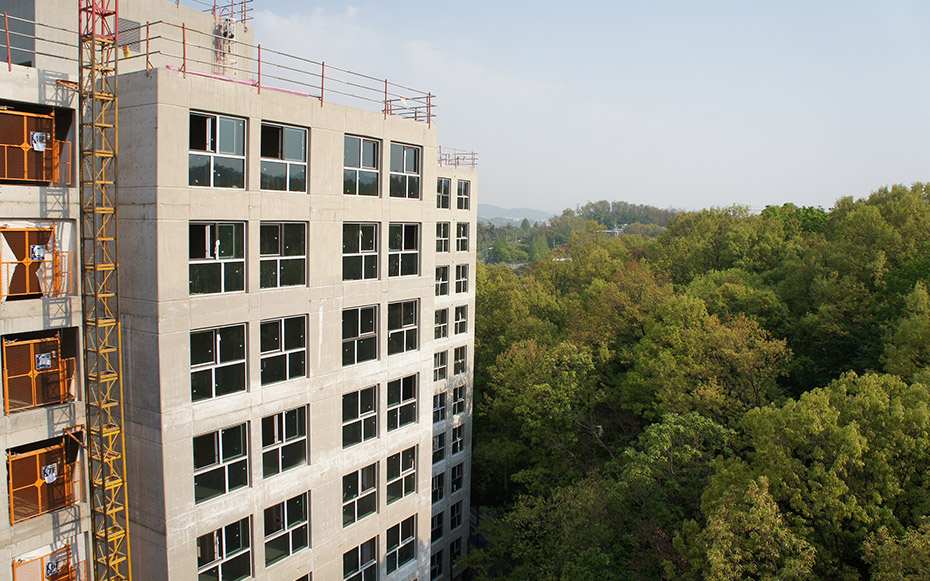 The construction of our 800 residential units development in Gangnam, Seoul, is well on the way! We have completed the raw house and are currently busy with facades, finishes and surroundings. See jdsa.eu/hang
PROJECTS UPDATE ON JDSA.EU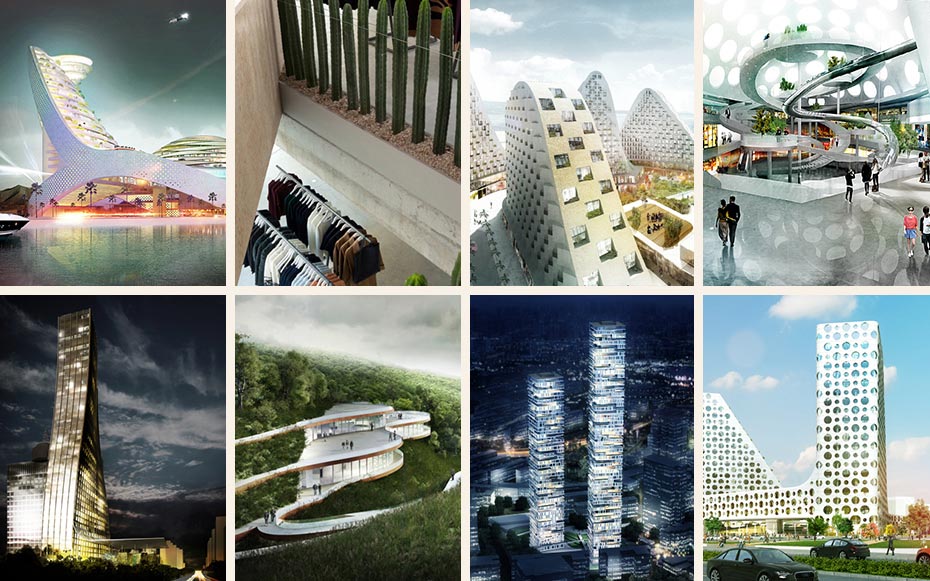 We've finally made a long overdue website update of projects. You can now discover the following projects on JDSA.EU:
ZEYTINBURNU CITY
Located in between Istanbul's center and its airport, the Zeytinburnu neighborhood faces the sea of Marmara. Our site is located on the waterfront and benefits from amazing views to the bay. To manage to profit from those views throughout the entire depth of our site we composed a structure that alternates high and low peaks. See jdsa.eu/zey.
AVAZA PARK
Avaza Park is a project containing an aqua park, sport installations combined with a hotel and a yacht club. Located in an improbable site on the Caspian sea, the project carves out the coast to remain free standing, or rather free floating. See jdsa.eu/ava.
A TOUCH OF MEXICO IN BRUSSELS: SIBLINGSFACTORY
The making of an interior for a new concept store is something that is both a small task and a very meaningful one: small in size and in apparent complexity. Meaningful in the fact that a contemporary concept store attracts trendsetters and a culture minded audience. Especially when the its concept is to blend fashion, product and furniture design, a bookstore and temporary art exhibitions into 260m2. It called for something even more unexpected: a reference to Frida Kahlo's cacti fence, emblematic of where she lived and worked in Mexico City. See jdsa.eu/sfy.
A TOUCH OF BRUSSELS IN MEXICO: THE POLYFORUM PROJECT
The Polyforum Siqueiros site, in the heart of Mexico City, is an unlikely but equally precious blend of political, societal and artistic history. When asked to profane that sanctuary we decided to create a building that would celebrate its authenticity by manipulating the public space around to improve its accessibility and visibility. We then proposed to refer to the original neutral beauty of another equally 'vandalised' place: the Cité Administrative in Brussels. Although the Cité Administrative has recently mutated architecturally we decided to give its undeniable original stylistic purity a form of homage by applying its façade rigor to our Polyforum project in Mexico City. The result is a contrasted and distorted reflection of the original Polyforum onto a warped version of Brussels longest slab, turned into a tower. See jdsa.eu/poly.
HAMMERSHUS CORNICHE
The Hammershus Visitor Center in Bornholm is a paradox: at once a noticeable gateway to the historical site, then a hidden landscape tucked into the hill, finally a dominant and proud corniche, reinterpreting the topography in its own way and positioning itself as a response to its neighboring wonder, the castle of Hammershus. See jdsa.eu/ham.
AN URBAN VIENNOISERIE
2013 was marked by our first attempt at a project in uber architecturally cool Austria. We teamed up with X Architekten to submit for this 100000 m2 mixed program project in the immediate vicinity of the new central station of Vienna. See jdsa.eu/vie.
WUHAN K2 TETRIS TOWERS
The K2 project is a high density residential complex that aims at squeezing the impact of the buildings onto the ground to allow for a maximum amount of outdoor parks to proliferate locally. The buildings propose a multiplicity of typologies to compose a 3-dimensional Tetris structure of apartments spiraling up a central circulation core. See jdsa.eu/k2.
QINGDAO OPEN HAND
The Qingdao Open Hand project is a project that addresses urban issues and boils them down to the scale of a building. The project is split in 2 phases, together gathering 5 individual buildings joined into a common public space. Like 5 'fingers' joined by the palm of a hand. The first phase, currently under construction, is a commercial and office entity of 180,000m2 and makes up for the 2 first and most representative 'fingers' of the development. The 'palm' of the hand is a large and open public space spreading on all the roofs to allow views to the sea. See jdsa.eu/qoh.
PRESS FEED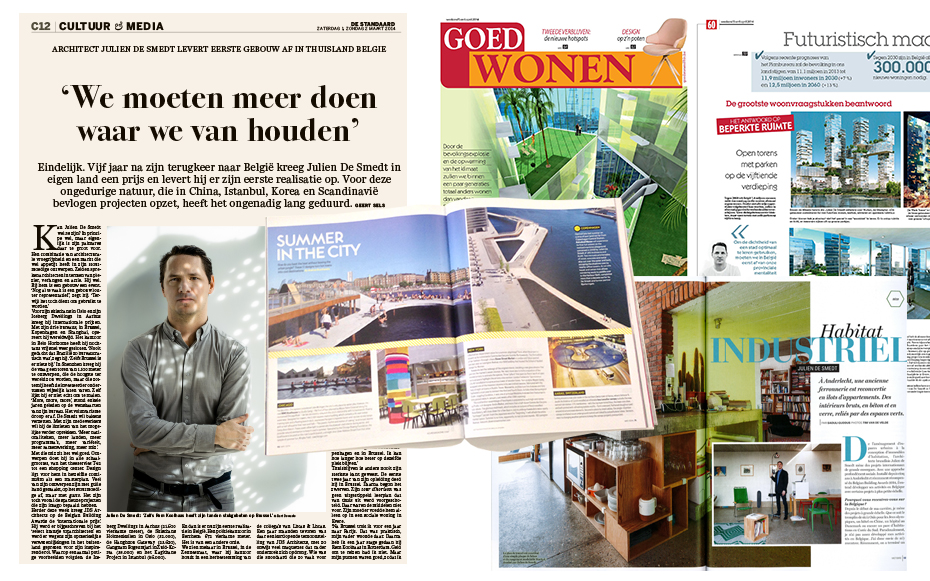 We've had a string of press clippings. Here's a small selection of those we felt deserved to be uploaded on our website's press section.
New clippings include articles from Standaard, Laatse Niewus and Victoire Magazine and two video interviews (part 1, part 2) conducted by Arch Archiurbain (in French).
LAST BUT NOT LEAST: BRUSSELS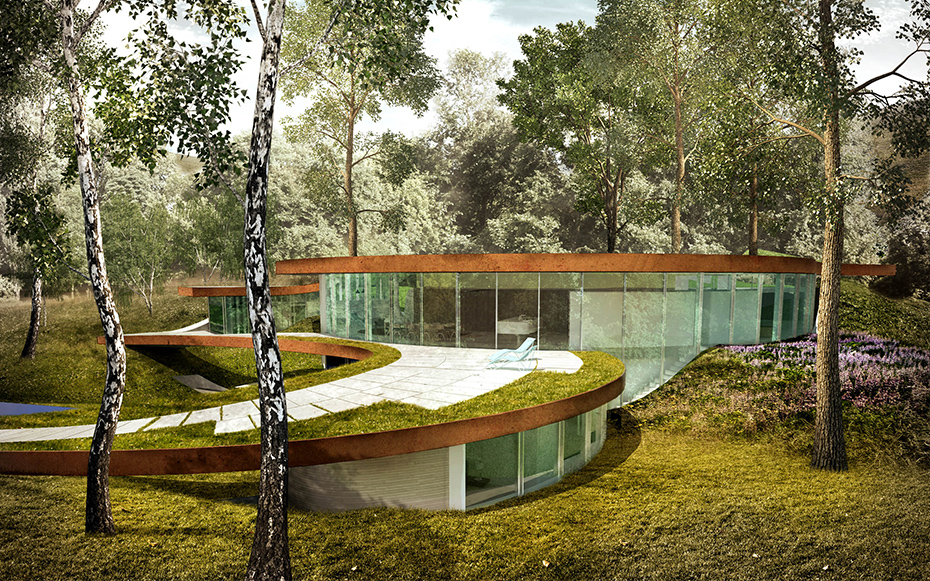 This project is a double first for us and we're very proud of it: The first family house and first submittal of Building Permit in our city, Brussels. Next month we will reveal the pictures of a weekend house we completed in the French Jura region.
2 April, 2014 at 13:35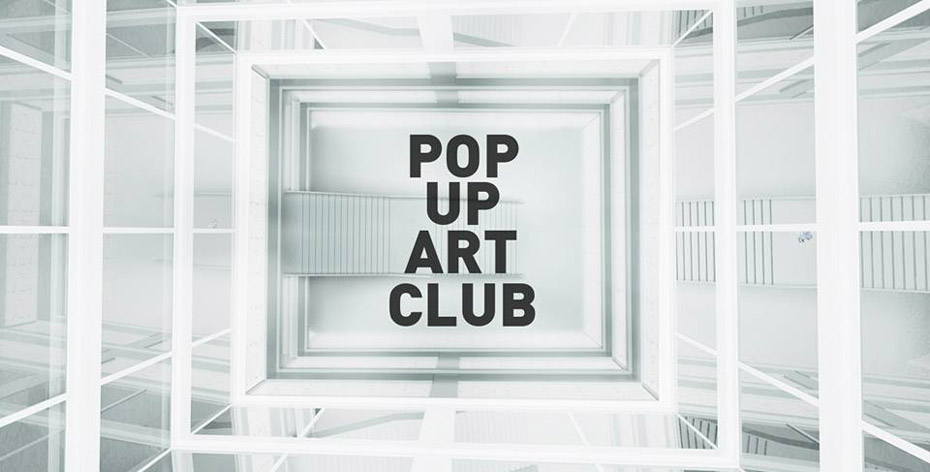 The Pop-Up Art Club is a new venue in the heart of Brussels, designed to connect cultural actors and individuals from the arts, design, music, fashion and other creative communities seeking means of expression beyond the city's establishments.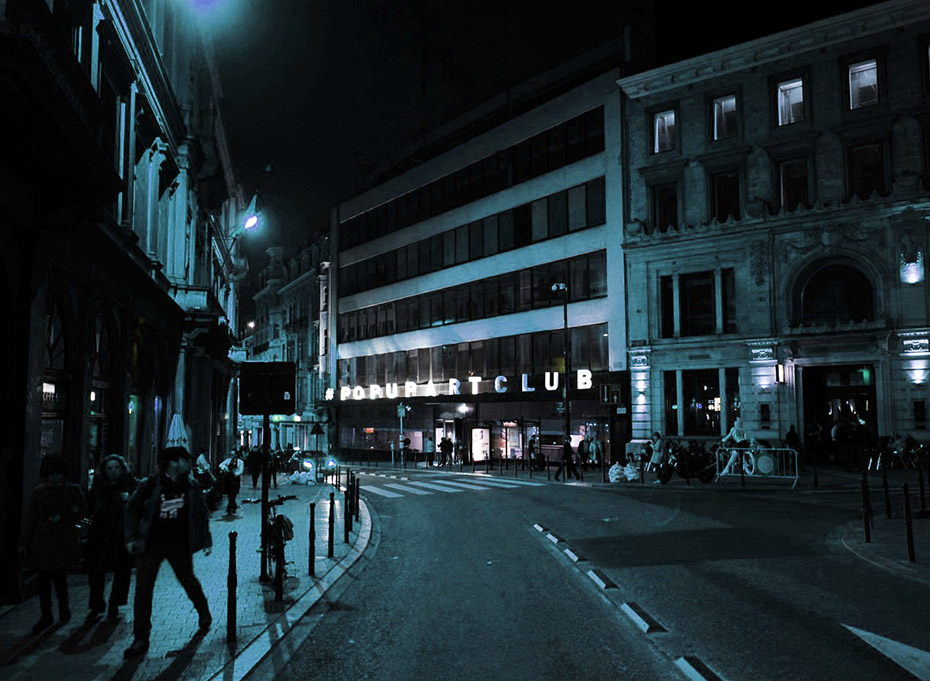 At its core as a music venue, the Pop-Up Art Club offers a new take on collaboration: we invite a selected range of contemporary artists, DJs, acts to join a platform created for them. They choose one of the 10 event weekends to perform, we reveal the names, but the exact lineup stays secret.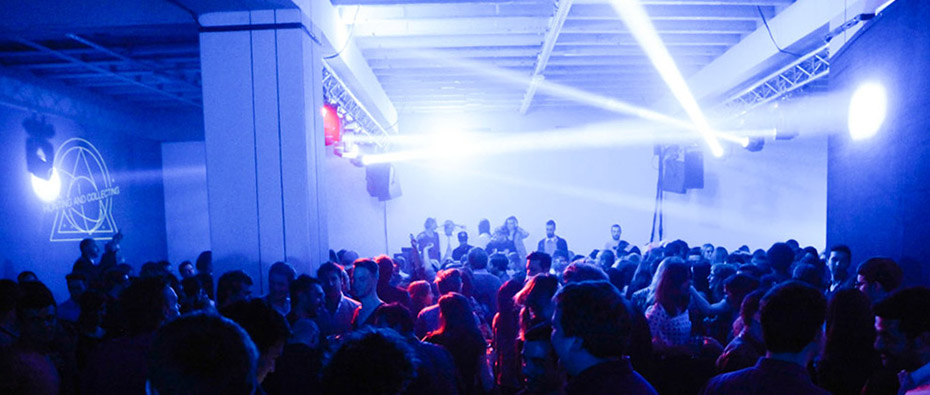 The space itself is as integral as the concept. Our interior design aims at redefining clubbing as a piece of contemporary art. The design is multipurpose, enabling it to easily transform to its ever-changing content.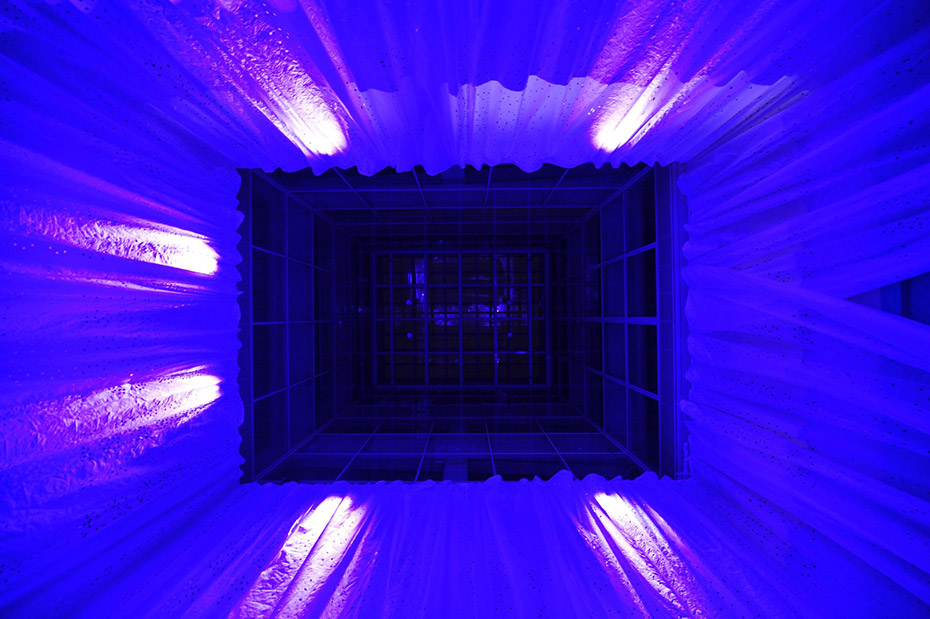 It will be at its first location for 3 months (Rue de L'Ecuyer 50 Schildnaapstraat, 1000 Brussels), with the Art Club nights every Saturday. External events will be on Thursdays and Fridays.
The Pop-Up Art Club welcomes the curious, creative minds and talent with something to share…
27 February, 2014 at 14:01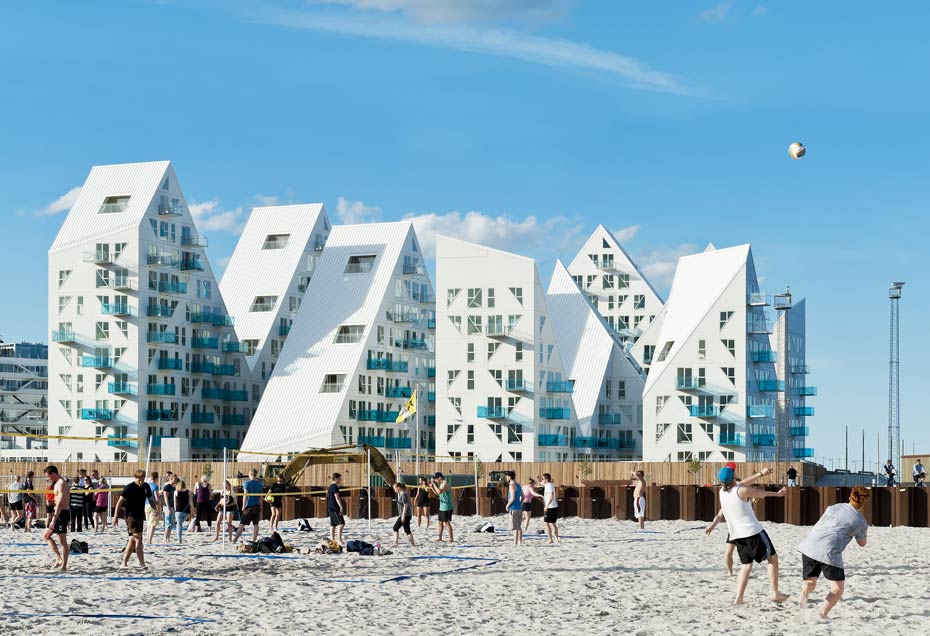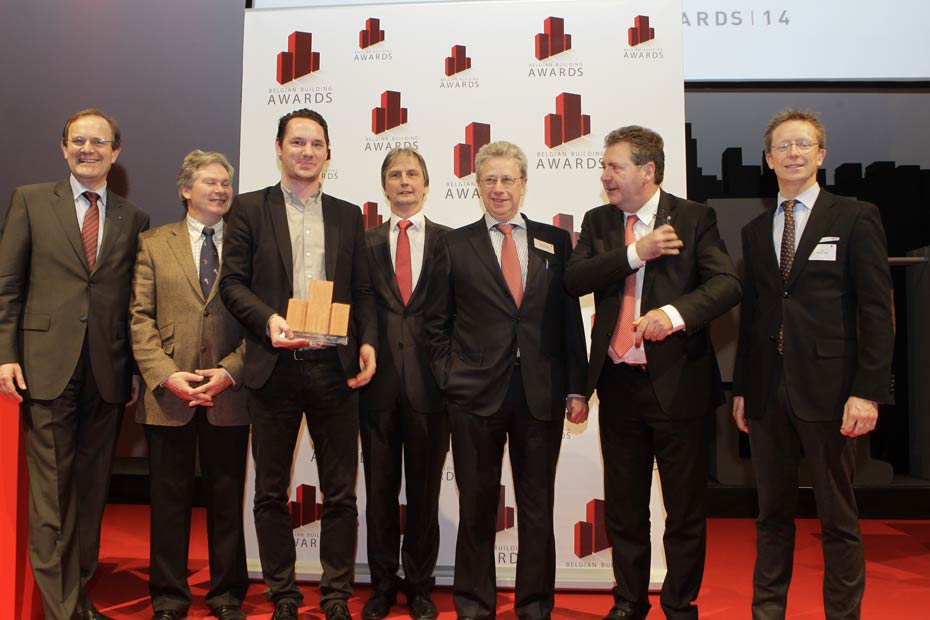 JULIEN DE SMEDT ARCHITECTS wins the prestigious International Award at the Belgian Building Awards 2014
As it is by now a yearly tradition, the Belgian Building Awards will take place this Wednesday the 26th of February at Batibouw. For the 2014 edition, Julien De Smedt will be awarded the International Award. His practice, JDS Architects, located in Brussels, Copenhagen and Shanghai, has drawn over 300 projects, of which around 40 are realised in 35 countries, across 5 continents.
International Architecture from Belgium
A quick look at JDS body of work gives an immediate sense of how international their work is: from the World Championship Skijump of Oslo to a large Office Campus in Istanbul, the Iceberg Dwellings in Aarhus, Denmark or the H-Gate project in Hangzhou, China.
In Oslo, their Skijump project has become a tourist magnet rivalling with Wimbledon and the Wembley Arena, as the world's most visited sports facility. The Kalvebod Waves project recently delivered in Copenhagen's downtown harbour transforms the city's relationship to the water, literally redrawing its shore to provide new spaces for public life to unfold.
In Lille, JDS Architects is building a 7000 m² mixed use complex that combines a kindergarten, a youth hostel and a business incubator around a triangular garden, representing the relations of 3 different ages of mankind: childhood, youth and entrepreneurship. Some of JDS' latest building sites are in China, with 2 large scale offices projects in the cities of Hangzhou and Qingdao.
From Brussels, JDS Architects focuses on its European portfolio, delivering later this month a police station, commissioned by AG Vespa, in Antwerp and a house in the French Jura region.
Architect vs. Designer
Besides architecture, Julien De Smedt is now also involved in the international design scene. Late 2013 he launched his design label Makers With Agendas at Design September in Brussels, Maison & Objet in Paris and at the New Museum in New York. "Makers With Agendas is a new design capacity engaged in thinking, producting and distributing design.", says Julien De Smedt."
Belgian Building Awards – International Award
The Belgian Building Awards are organised by BATIBOUW in collaboration with Confederatie Bouw, Ik Ga Bouwen & Renoveren, Trends Top Bouw, the Order of Architects and the AiNB and they award the realisations of architects, builders, planners en contractors. With the International Award, BATIBOUW confirms its knowledge in the building and design sector outside of Belgium.
Media Partner
http://www.architectura.be
Contact
press@jdsa.eu
http://jdsa.eu
http://mwa.eu
http://www.batibouw.be
◂ PREVIOUS PAGE
NEXT PAGE ▸