30 November, 2017 at 15:11
Join Julien De Smedt and his partners at JDSA to celebrate the launch of their new book: BUILT UNBUILT. The monograph was photographed exclusively by Julien Lanoo, and the works will be on exhibition on Thursday December 14 at 394 Broadway (Between White & Walker) from 6-9pm. Party to follow from 9pm to late.
7 September, 2017 at 16:14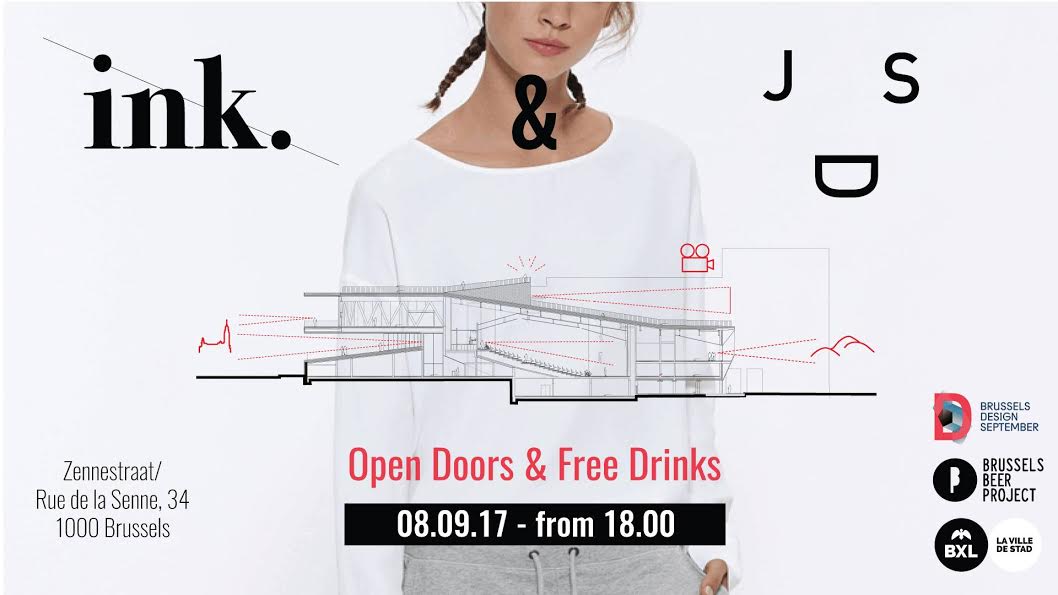 This Friday September 8th, we're welcoming a new neighbour, INK, with a shared open office and drinks.
For the occasion, we jointly made a limited t-shirt collection.
Join us around a drink from 6pm to 11pm, 34b rue de la Senne, 1000 Brussels.
The event will coincide with the neighbouring exhibition opening at the MAD, just a few minutes walk away.
23 August, 2017 at 13:26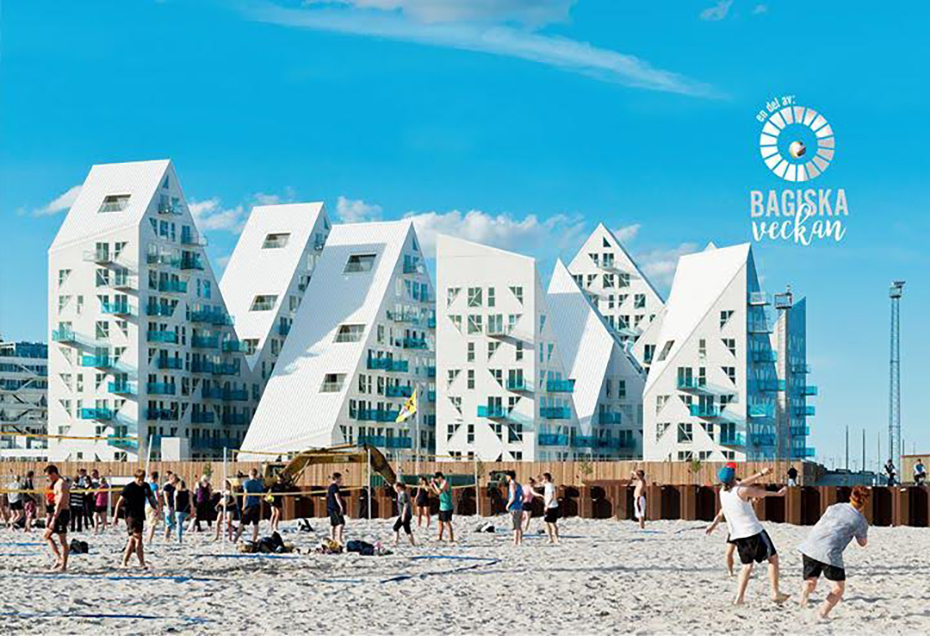 JDSA's founder, Julien De Smedt, will lecture this Thursday 24th of August, at the Bagiska Veckan in Bagarmossen, Stockholm.
The lecture will take place at Folkets Hus, Lillåvägen 44, 128 45 Bagarmossen
at 19.00.
From the organisers' program:
The City of Tomorrow
Efter att ha designat byggnader och urbana utrymmen i fler än 40 olika länder, bor arkitekten Julien De Smedt nu i Bagarmossen och etablerar sitt kontor i Stockholm.
Ett föredrag om hur engagemang med den sociala arkitekturen och platsens historia kan kombineras med ett samtida och pragmatiskt förhållningssätt till samhället, som åstadkommer en s.k triple bottom line, hållbart resultat; resursmedvetenhet möter ekonomisk effektivitet som leder till ett blomstrande samhälle.
EN
The City of Tomorrow
After designing buildings or urban spaces in over 40 different countries, Julien De Smedt now lives in Bagarmossen and establishes his office in Stockholm. He will show us how his ideas to engage with local communities and the history of a place can be combined with a contemporary and pragmatic approach to society that achieves a triple bottom line outcome: resource consciousness, meets financial efficiency turns into social blossoming.
more info on https://bagiskaveckan.se/event/julien-de-smedt-the-city-of-tomorrow/
2 August, 2017 at 20:20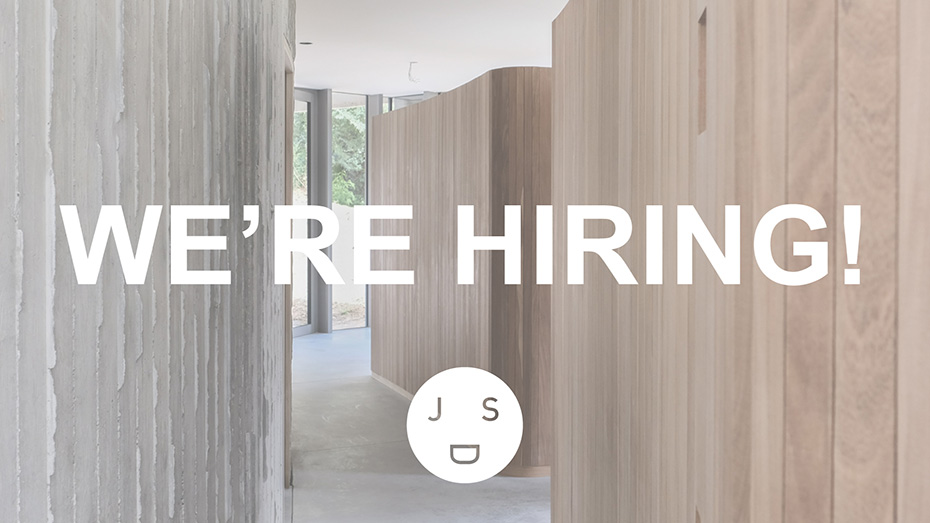 JDSA is hiring!
Our Brussels office is expanding as we venture towards a number of exciting cultural, residential and mixed-use projects.
We are seeking talented profiles (architects of all levels, interns, admin assistant) to join our dynamic and international team.
Detailed job descriptions and information on how to apply can be found on www.jdsa.eu/jobs
15 March, 2017 at 15:19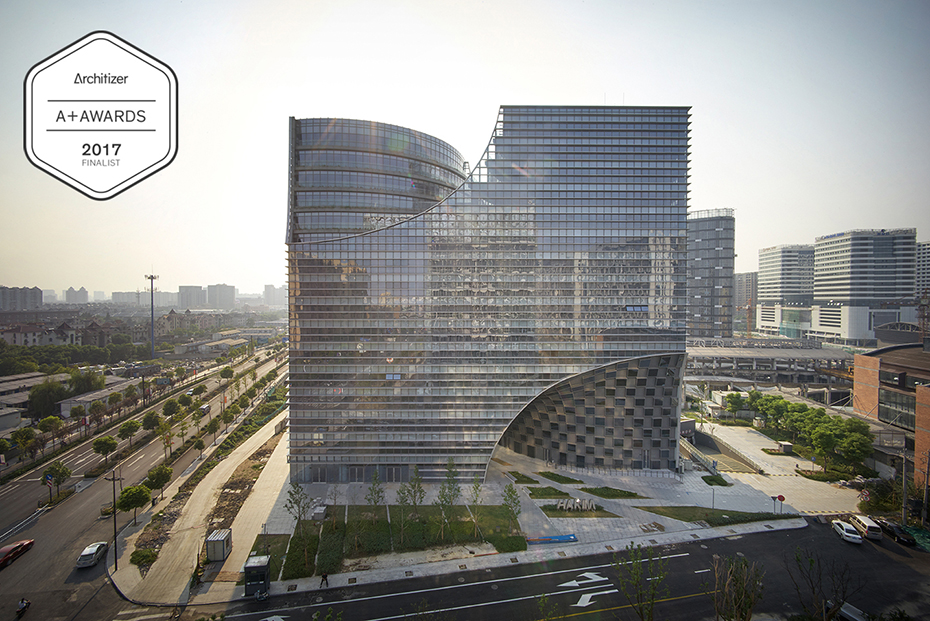 Dear friends, we've been selected as finalists for this year Architizer A+ Awards in the Commercial/office High-Rise category for our Project H in Hangzhou.
the project has a very particular attribute for such a commercial category: it has been thought through as a way to re-enact a historical public connection between an existing market square and another public space originally thriving with local life. Our site would have severed that connection. Instead of maximizing sell-able surfaces we convinced the client that this community link would be important to bring back to a neighborhood that has suffered tremendous changes through recent times.
We're here in competition against some of the biggest corporate firms that often have a tendency to disregard these kind of concerns.
If you believe, like we do, that commercial programs should be sensitive to contextual and historical matters, VOTE for us here:
https://vote.architizer.com/PublicVoting#/winners/2017/typology/commercial/office-high-rise-16-floors
13 March, 2017 at 19:38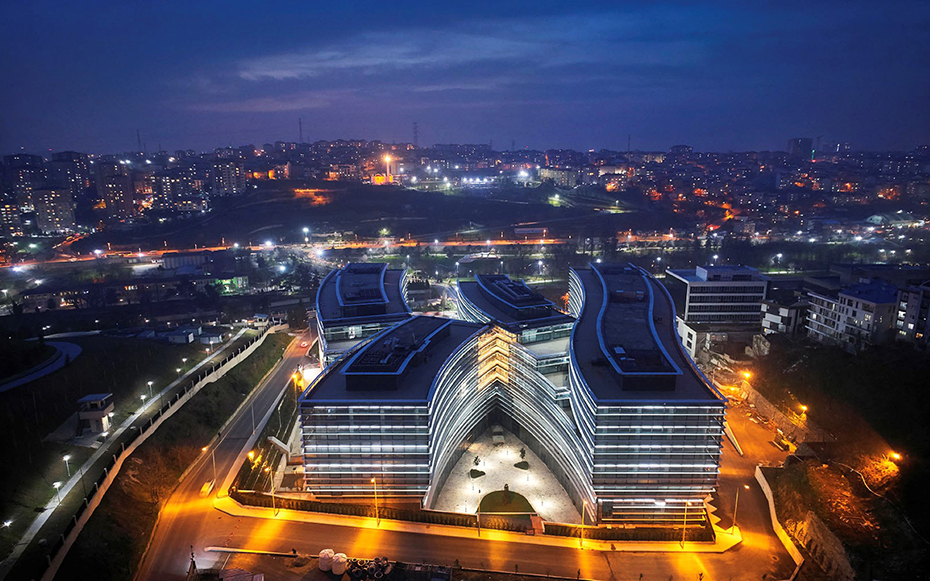 Kagithane Gardens is a business district that focuses on the user's working and living qualities. The building brings a new form of contextual and urban approach to Istanbul: it is formed by our desire to make it interact with its environment. It opens itself up to the neighborhood by offering public plazas, intimate gardens and generous terraces to users and passersby. The volume of the block is carved out to invite the surroundings in. The local hilly landscape, characteristic to Istanbul, is mirrored both in the plan and section of the volume by curving along the sites edges and weaving into gently curved slopes, echoing the nearby Bosphorus waves.
On the ground floor the vibrant commercial life bursts out onto the plazas and the landscape. On the upper levels the offices open out onto the green terraces, populated with lush vegetation, providing a cooling system during hot springs and summers. The volume reads clearly while still opening itself generously to the city from a far. As one gets closer the interiors become more discreet, protected by louvers that help shade from the sun.
The project acts as a catalyst of business life for a new Istanbul, that promotes contemporary culture, architecture and lifestyle. Our building offers interaction between inside and outside and provides flexible plans that can be adapted to accommodate the workspace needs of all types of businesses, whether it be a small one-man show or a large corporate office. We believe life is plural and various entities should coexist and exchange their experiences. The Kagithane Gardens is where such a rich diversity can find its place.
13 March, 2017 at 19:29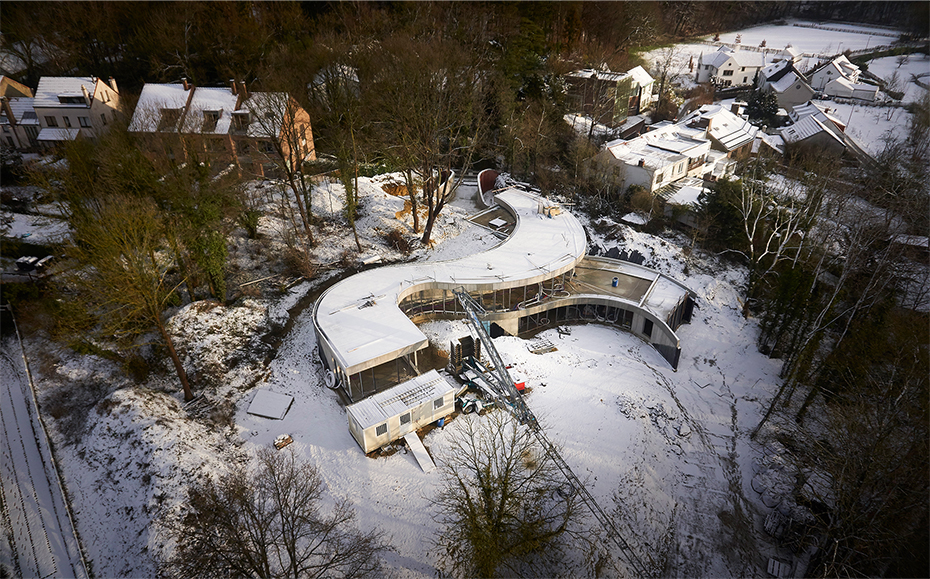 Our Secret House in Brussels has topped out. The project will be completed in Spring 2017 for a private client on the outskirts of the capital.
Located in a quite wooded area outside of Brussels, the secret house blends into its sloped site. The domestic program is dispersed along two stacked sinuous strips, weaving in and out of the hill to catch maximum views and sunlight. The façade uses a curtain wall system to create long, generous windows. The house will comply to "passive house" standards, minimizing its environmental impact.
◂ PREVIOUS PAGE
NEXT PAGE ▸