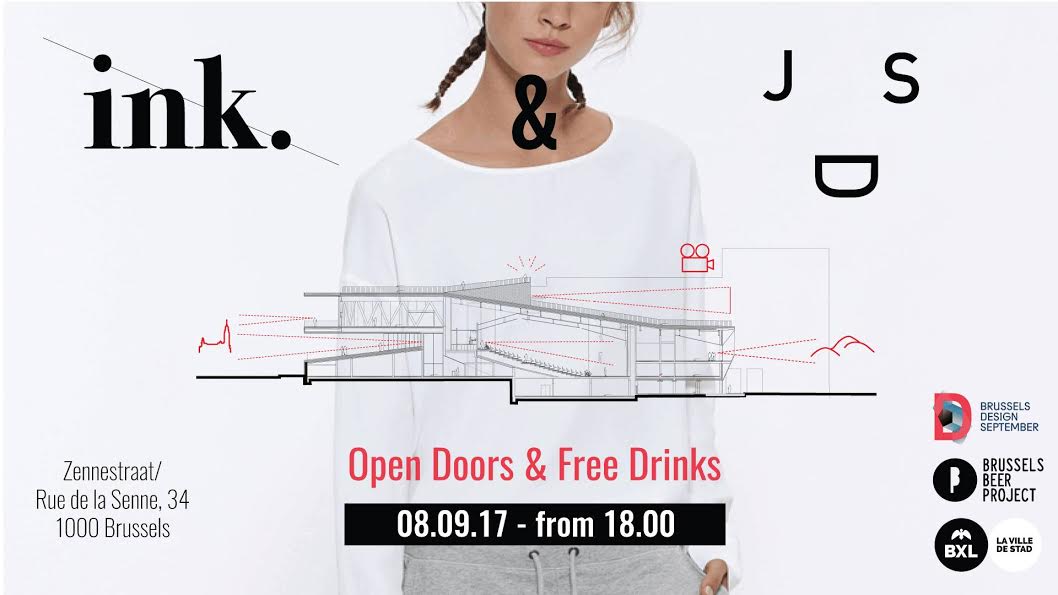 This Friday September 8th, we're welcoming a new neighbour, INK, with a shared open office and drinks.
For the occasion, we jointly made a limited t-shirt collection.
Join us around a drink from 6pm to 11pm, 34b rue de la Senne, 1000 Brussels.
The event will coincide with the neighbouring exhibition opening at the MAD, just a few minutes walk away.