CARTE BLANCHE TO JULIEN LANOO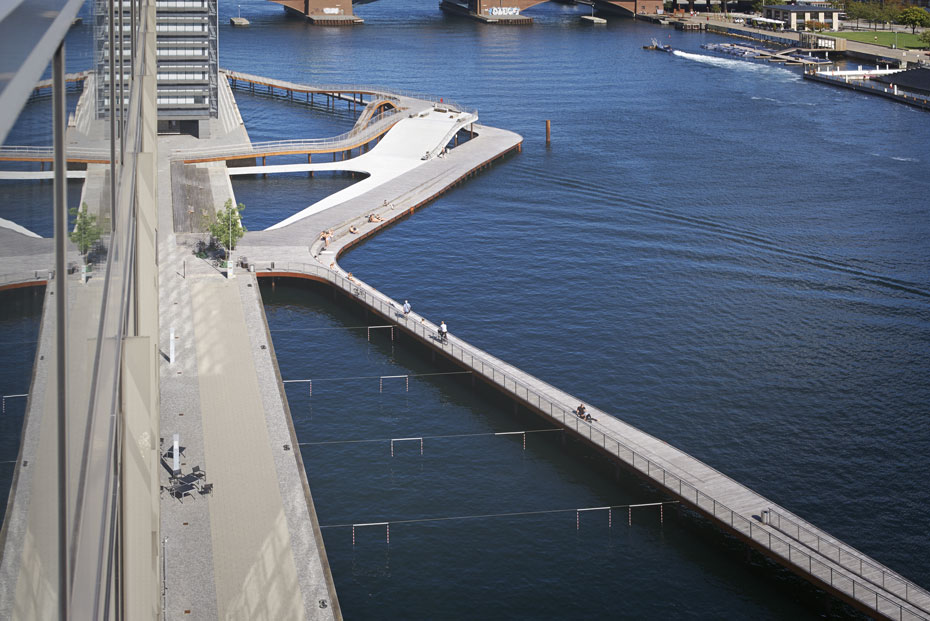 We are very happy to have collaborated for the first time with photographer Julien Lanoo on two of our latest completed projects, the Faaborg Harbour Bath and Kalvebod Waves in Copenhagen. Enjoy the last glimpses of summer through the lense of Mr. Lanoo's camera.
JDS LECTURE IN BRUSSELS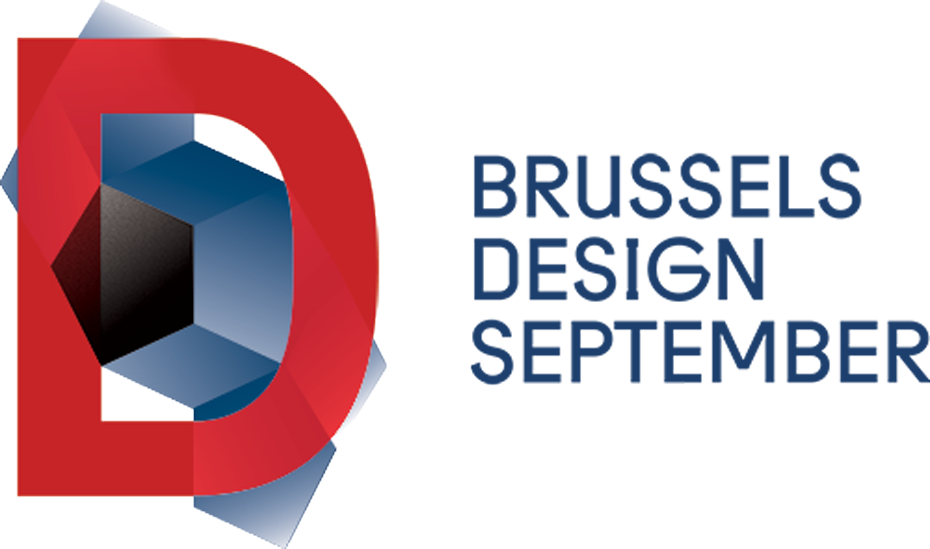 The 24th of September Julien De Smedt gave the closing lecture of Design September 2014 at Flagey.  During this lecture Julien presented recent under completion projects in Asia and Europe and gave an overview of the critical approach at Makers With Agendas, his design label, with a sneak preview of the forthcoming 2015 launches.
JDS LECTURE IN BEIJING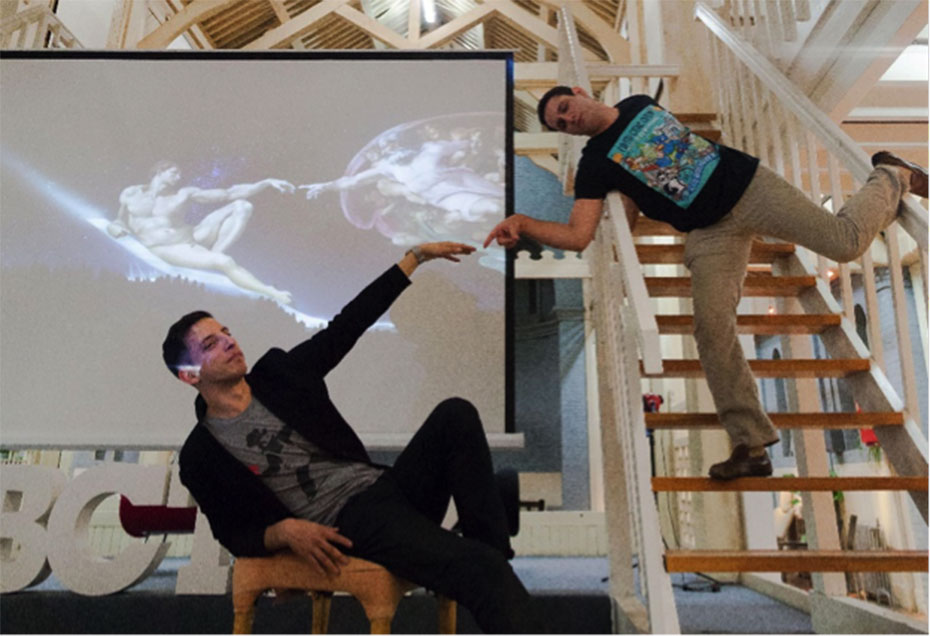 On September 14-17, JDS was invited by the Norwegian Embassy in China (Mrs. Kristin Iglum, Minister Counselor) to attend and give talks during the opening of the Contemporary Norwegian Architecture exhibition in Beijing (curated by Nina Berre, Director of Architecture at the National Museum of Art, Architecture and Design of Norway). The JDS Holmenkollen Ski Jump was prominently showcased during the exhibition, representing one of Oslo's most popular and iconic architectural landmarks, and of specific relevance in light of both Oslo and Beijing's recent candidacies as cities for hosting the Winter Olympic Games in 2022. Throughout the three-day event, two lectures were given by Yuval Zohar- in charge of overviewing JDS operations in China- at the China Academy of Fine Arts (CAFA- hosted by Dean, Professor Lu Pinjing) and at Urban Environment Design Magazine's event space (hosted by UED Editor-in-Chief Ms. Helen Yao). The lecture covered JDS projects categorized into six sporting events: skiing, swimming, running, cycling, skating, and climbing. Titled "(exer)SIZE Matters: An Architectural Sextathlon," the lectures were well attended by local and foreign students, professors, architects, and designers. In accordance with the trip's visit to Beijing's prestigious Tsinghua University School of Architecture, JDS will continue deepening its involvement with both leading institutions and the design community in China in the near future.
URBAN PLUNGE TALK + EXHIBITION, LONDON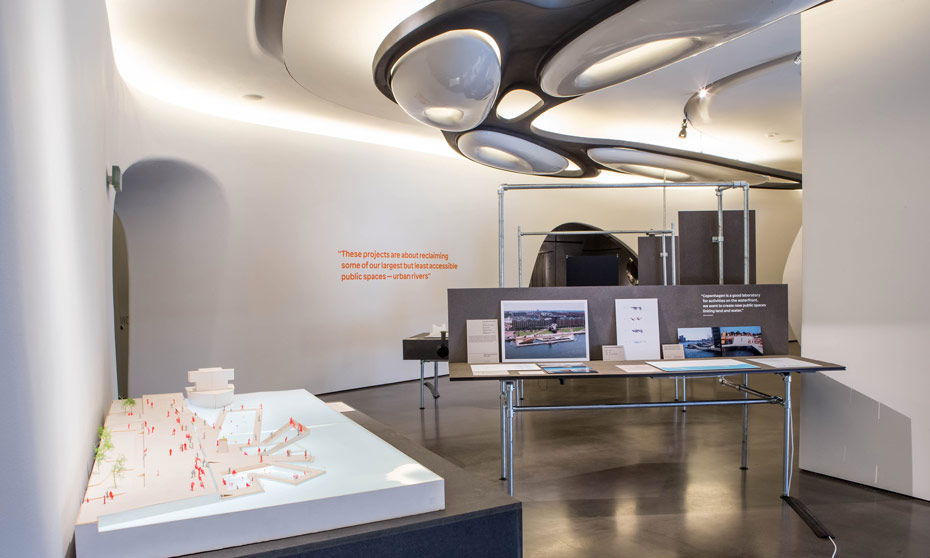 Launching to coincide with the London Design Festival (13-21 September 2014), Urban Plunge explores the growing urban swimming movement through a series of proposals for river and harbour baths in London, New York and Copenhagen that envisage imaginative new ways to enjoy urban water environments.
In conjunction with the exhibition Urban Plunge, architects from Copenhagen, Rotterdam and London explore the future of urban swimming, discussing designs that facilitate positive change and their visions for reclaiming city waterways.
Join us for TALK: Designing the Future Urban Swimming Experience on Wednesday the 5th of November from 18:30-20:30 at the Roca London Gallery.  Invitation here.
The exhibition, curated by Jane Withers for Wonderwater, showcases five architectural interventions for swimming in clean natural waters in the heart of our cities: + Pool, New York (Playlab & Family NYC); Thames Baths Project, London (Studio Octopi); Copenhagen Harbour Baths, (JDS Architects); King's Cross Pond Club, London (Ooze & Marjetica Potrč) and House of Water, Copenhagen (Tredje Natur).
With built projects exhibited alongside future visions for new water leisure spaces, Urban Plunge aims to show how designers are challenging our attitude to the urban water environment and showing how water can enrich urban experience.
http://www.rocalondongallery.com/en/activities/detail/129
Press
Download press release here
Read more about the five Urban Plunge projects and the urban swimming movement in The Financial Times
Curator Jane Withers discusses Urban Plunge with ICON magazine
"Wild swimming in the city: come on in, the river's cleaner!" in The Guardian
Urban Plunge feature on DesignCurial
Interview with Chris Romer-Lee, Studio Octopi discussing the Thames Baths Project and Urban Plunge in the Evening Standard
Visiting information Urban Plunge is on display at Roca London Gallery, Station Court, Townmead Road, London SW6 2PY . Open to the public 11th September 2014 – 10th January 2015, admission free. Click here for visiting information.
JDS AND LPA SELECTED FOR A PARIS STATION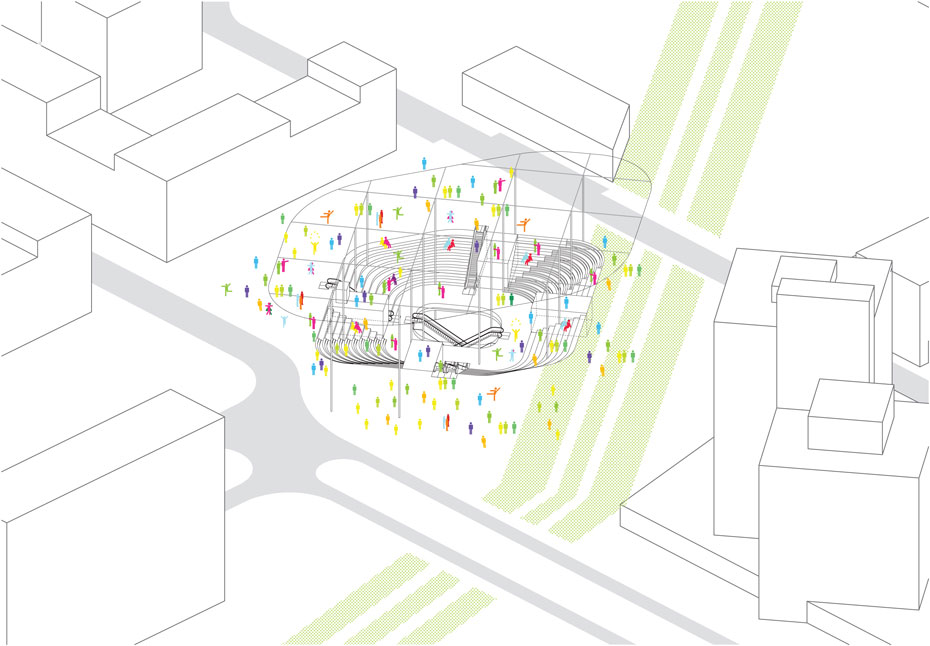 Together with our partner Louis Paillard Architecture we were selected to rethink the development of one of the emblematic new stations for the Grand Paris metro lines.
The location was at the junction of the two districts of Clichy Sous Bois and Montfermeil, notorious to have been the scenery of the 2005 riots which brought this part of Paris to light to the international media and have since been remembered as the epiphany of the urban social malaise. The station proposed would function as much as a square as it would as a station and engage the commuters with the local community in a multi-programmed and cross-cultural manner.
JDS PART OF DAC'S EXHIBITION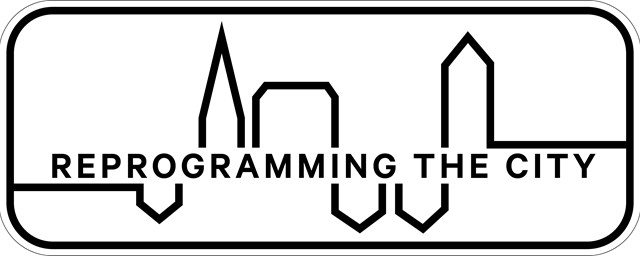 On October 1st opened the exhibition Reprogramming the City – new possibilities for the urban room at the Danish Architecture Center, Copenhagen.
Our projects High Square (PLOT) and Kalvebod Waves will be feature in this exciting new show.
http://www.dac.dk/da/dac-life/udstillinger/2014/reprogramming-the-city/
JDS AT BORDEAUX AGORA BIENNALE

Julien participated in a debate discussing the risks and opportunities encountered in cities due to the development of skateborading. The debate was part of a series entitled 'Enquête En Quête: worst-case scenario, what do we risk?' and ran alongside the 2014 edition of Bordeaux Agora Biennale. The debate involved Vivien Feil and Léo Valls from Magenta Skateboards, engaged in developing new thinking in skateboarding interactions with Bordeaux citizens and its public spaces.
LILLE VOLUME COMPLETED!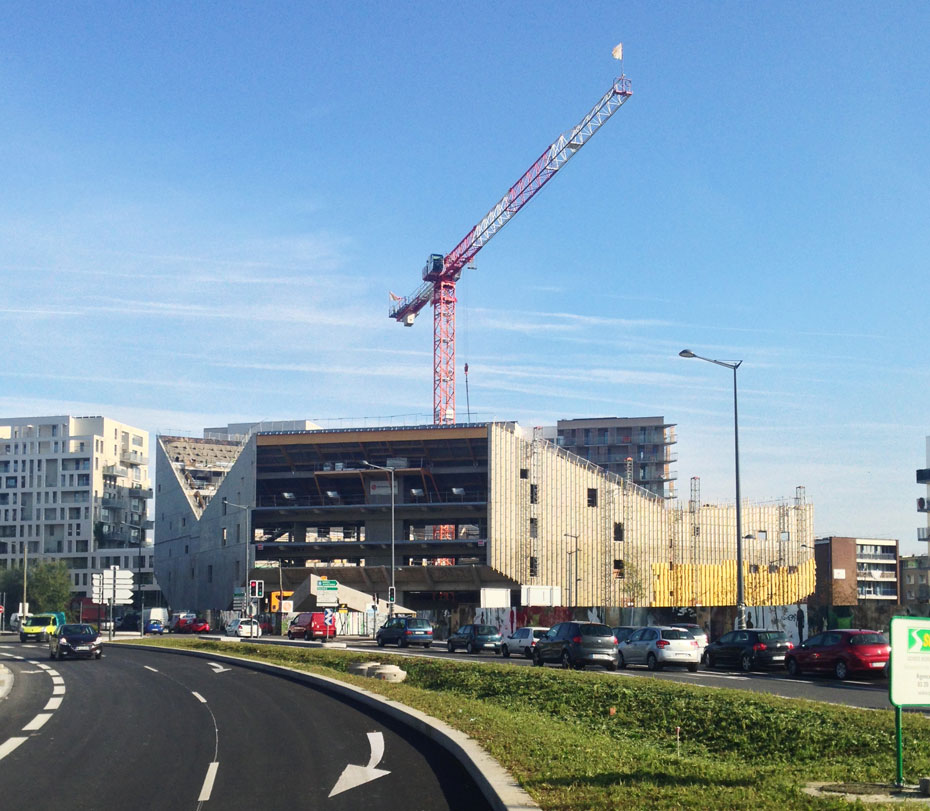 The summer has been busy in Lille and our mixed program public building for a combined Kindegarten, Youth Hostel and Business Incubator has topped out!
See the latest pictures and a build up video of this ambitious project.
SPEAKER'S CORNER
We're starting a new section of our newsletter where we'll discuss and invite others to discuss critical ideas on urbanity. our first edition is entitled:
A POST-URBAN AGENDA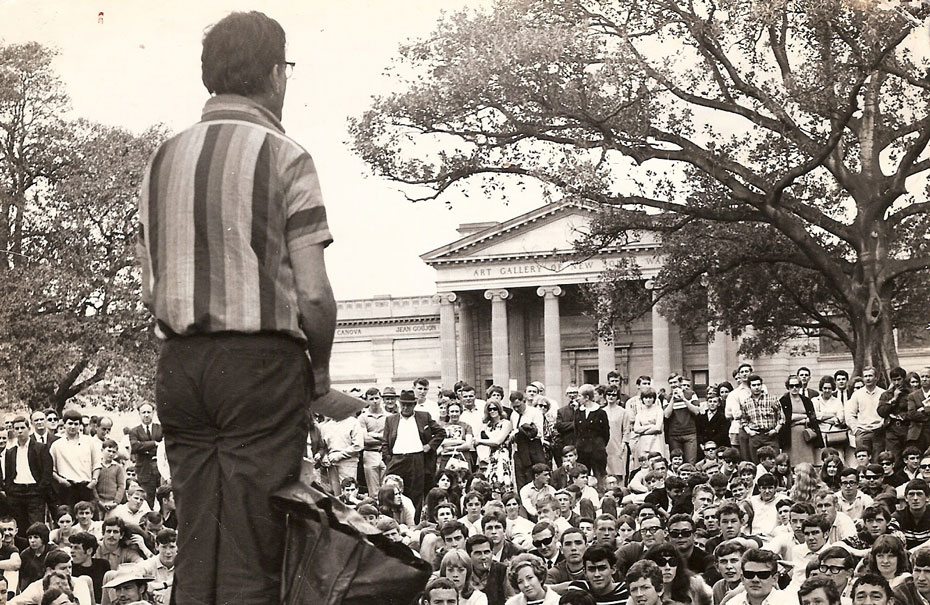 2014: half of the world's population lives/work in cities
2050: 75% of the world's population lives/work in cities
Rightfully, urbanity has been on the agenda for decades.
Market Reverse
There is an absurd anomaly/discrepancy in the Urban vs. Rural condition of the market: today it is more expensive to live an urban life than to live in the suburbs or in provinces with low urbanity and large amount of free space. The idea of moving out of the city to save money (which is often the case) outlines a basic paradox and crisis of our system: the immediate costs of living are in no way comparable to the burden that provincial settlements impose on society, worldwide. We feel this collapse everyday in our lives: Too much time spent in traffic, too much pollution, too little free-time left to appreciate life. What we don't see is the absurdity of the burden it creates on our urban environments: yes more and more people live and work in our cities, but more and more also work and don't live in the city. This is particularly true in small countries, like Belgium. The commuting burden is costly to all and the cities don't seem to cope to the demand as their tax income only increases with their inhabitants. It's a catch 22. Cities don't upgrade due to their lack of means while the burden increases since people (mostly poorer people) move out just to be able to afford a decent home, but remain working in the city. If you zoom out, put on your sustainable expert glasses on and look at this situation globally, it becomes obvious: to pseudo urbanize our land out of our cities is something that should only happen sporadically and be controlled ie. regulated… and taxed. The reason why it continues to happen is because of the virtual financial savings and because of the lure of nature, which is equally virtual: Belgium for instance is 97,5% urbanized according to the World Urbanization Prospects (2011 edition). Our European nature is entirely manmade. And there's no problem about that. It still is dominated by natural elements such as vegetation, soil, fauna and flora. The only partial obstruction to this are cities, where the biodiversity link is ruptured. A lot of our citizens who decide to move out of the city they work in, to live a cheaper life, closer to nature, do not understand the consequences of an act that seems rational at first. If we accept to over-urbanize a nature that is already urbanized, even that amount of nature will be quickly lost. The paradox is that our cities are both the problem and the answer. We should encourage people to move strictly to cities by making their future urban homes competitive with the prices of the suburban/rural market. But most importantly: we should design and implement policies that force urban developments to recreate biodiversity and imbricate nature into architecture so that those attractive ingredients return to the urban pallet.
Continuous Biodiversity
We're currently developing urban typologies that allow and encourage vegetation and outdoor spaces to become part of architecture. We believe that we should make cities capable of integrating nature so that the continuum of biodiversity is re-established through our cities. By offering nature back on the urban housing market we might naturally attract more of our future population to our cities.
We need to establish a chart on how nature should integrate architecture to be able to discuss these ideas practically with decision makers.
A wrong rational has taken over our profession: A rational that says that in order to be environmental you should live in a prison-like home. We believe the case of sustainability is far from being resolved by premature regulations (such as imposing passive housing) and should maybe be redirected towards bigger concerns than only the living unit. Yet we cannot neglect it. We just believe that it needs to be connected to its environment rather than fearing its environment. The current trend towards 'passive' housing is revealing: on a social and urban dimension its solutions are definitely not active, interactive or performative.
JDS @  DAMN°s A MATTER OF PERCEPTION

A Matter of Perception brings an exhibition featuring exclusive objects & visual offerings in an unusual setting – the fittingly un-ivory like Broel Tower (Broeltoren) in Kortrijk. As well as presenting exclusive works produced by some of DAMN°s creative conspirators, such as the Campana Brothers, Jasper Morrison, Bjarke Ingels, Martí Guixé, Alberto Alessi, Philippe Starck, Alfredo Häberli, Michael Young, Denise Scott Brown, Julien De Smedt, Luke Pearson, Didier Faustino and Daniel Gonzaléz, the exhibition is also showing many other unique pieces, all in a scenography designed and installed by vormen.
Opening cocktail Saturday 18 October, 18:30
Venue Broeltoren, Broelkaai, 8500 Kortrijk, Belgium
Opening hours 17– 26 October, 12:00 – 21:00
40000+ LIKES ON FB!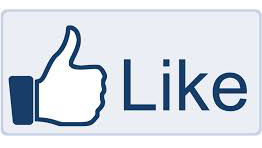 A huge thanks to all of you liking us on Facebook! We just passed the 40000 likes… thanks for your support!
If you're interested in following our adventures regularly, like us here