Stoop, produced and distributed worldwide by Vestre, is now a line of products. Vestre started beginning of 2022 with the production of Stoop's smaller version Mini Stoop and its long gathering table Stoop Picnic.

Mini Stoop is a smaller, more intimate Stoop that could fit many spaces where the bigger Stoop brother is too large, but it's abilities of a casual meeting place desired.
Stoop Picnic is a table-bench combo within the Stoop family, with a focus on non-stigmatising, universal design. The original Stoop design functions as an improvised lunch table but Stoop Picnic opens up to a wider audience. This design welcomes the differently abled and encapsulates the concept of gathering around a table, for all.
The complete family: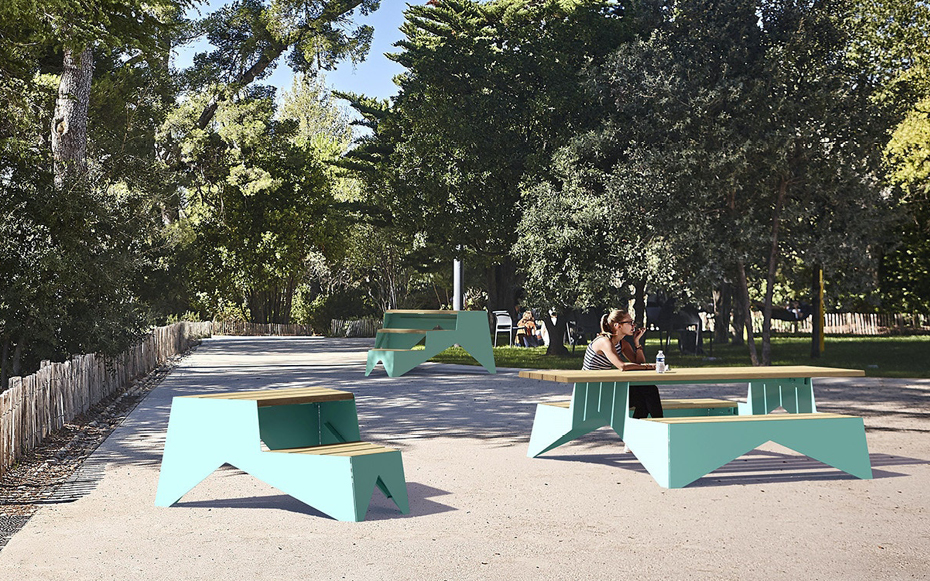 More on the project here