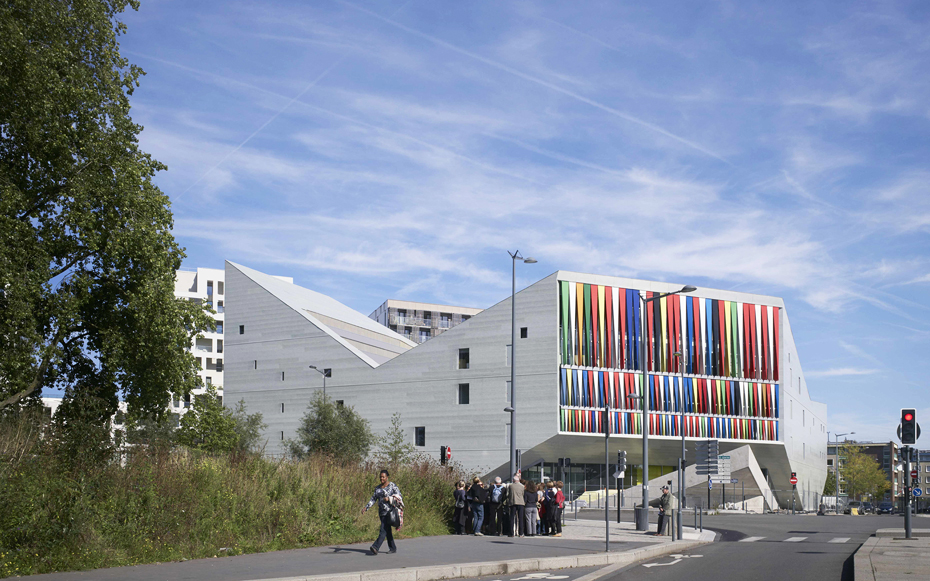 Our project « Maison Stéphane HESSEL » formerly known as the ABC Lille will be inaugurated the 25th of February 2016 by Jean-François Cordet, Martine Aubry, Xavier Bertrand, Jean René Lecerf and Damien Castelain.
In the presence of Christiane Hessel.
Over the past twenty years Lille has become a European hub; a destination for business and congress, a great place to study and live and also a tourist destination. It is a city with a turbulent history of conquest and reconquest, a heritage as an important medieval city and later on enjoyed and sometimes suffered the title of Northern France industrial capital.
The Maison Stéphane Hessel project emerges from the idea of creating an urban catalyst, designed to accommodate the three ages of mankind, from birth, through adolescence, and into adulthood; a volume that captures the stages of human growth.Each program defines the triangle from its summits to its centre, where a uniting cloister offers a retreat from the city. The corners of the building are lifted to invite the neighbourhood and provide spaces for public activities, extending the function of the building beyond its walls and intentionally blurring the divide between indoor and outdoor.