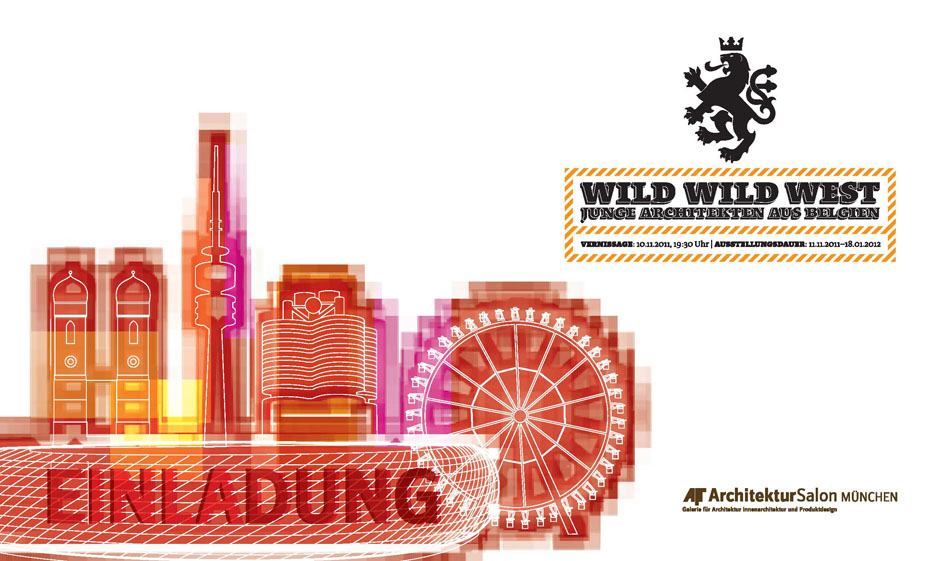 The exhibition starts in Munich the 10th of November 2011 and runs until the 18th of January 2012, afterwards it travels to Cologne and Rotterdam.
The exhibition focuses on the philosophy and the outlook on architecture in Belgium and its influences internationally. On display are drawings, photographs,
visualisations, films and scale-models.
Programme for the vernissage:
9th of November 2011
7.30 pm get together with drinks
8.15 pm welcome speech AIT
8.30 pm Lectures
9.00 pm Fingerfood | Music | Talks
Read more about the exhibition here.