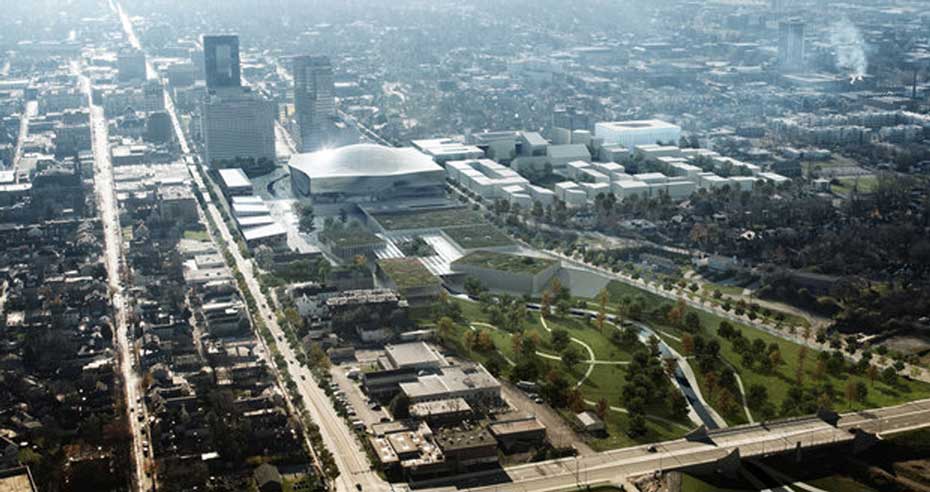 Our team is selected as 1 of 5 to compete for the ambitious Town Branch Commons, bringing Town Branch Creek to the surface for the first time in more than 100 years!
The JDS core team is composed of Balmori (NYC) for landscape, Nitsch Engineering (Boston), Atelier Ten (NYC) for sustainable development and ourselves as lead.
Excerpts from Kentucky.com the Lexington Herald Leader: '…Town Branch Commons, envisioned as a two-mile stretch of green space through downtown, was a major recommendation of the Arena, Arts and Entertainment District master plan.
The plan was developed in 2011 by architect Gary Bates and the Norway-based architectural firm Space Group. Bates' idea was to bring the creek to the surface in some form and create a linear park to connect the entertainment district on the west end with the rest of downtown.'
Read more here.
Full team includes:
JDS/Julien De Smedt Architects: architecture, urban planning
Balmori Associates, Inc.: Landscape Design
Nitsch Engineering: Civil Engineering
Atelier Ten: Environmental Sustainability
James Lima Planning + Development: Consultant for Economics of Place Making
Creative Concern Ltd: Multi-Media Design