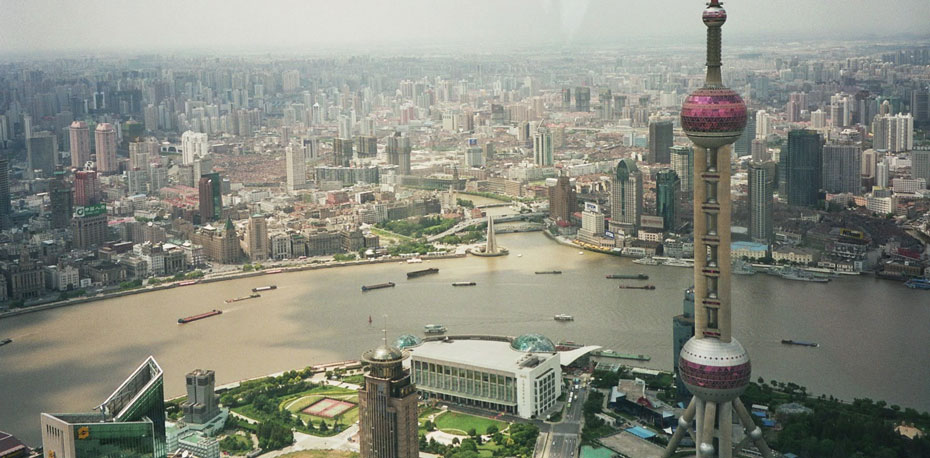 After six years of development in Asia, JDS Architects establishes its first office in Shanghai in order to oversee its projects in the region.  The new office will service a number of key projects in the People's Republic of China and in Asia as a whole. JDS is committed to design contemporary, sustainable projects that can address the challenges of some of Asia's most rapidly expanding cities.  To close the year we introduce some of the projects that occurred in the region in 2011…
Hangzhou Waves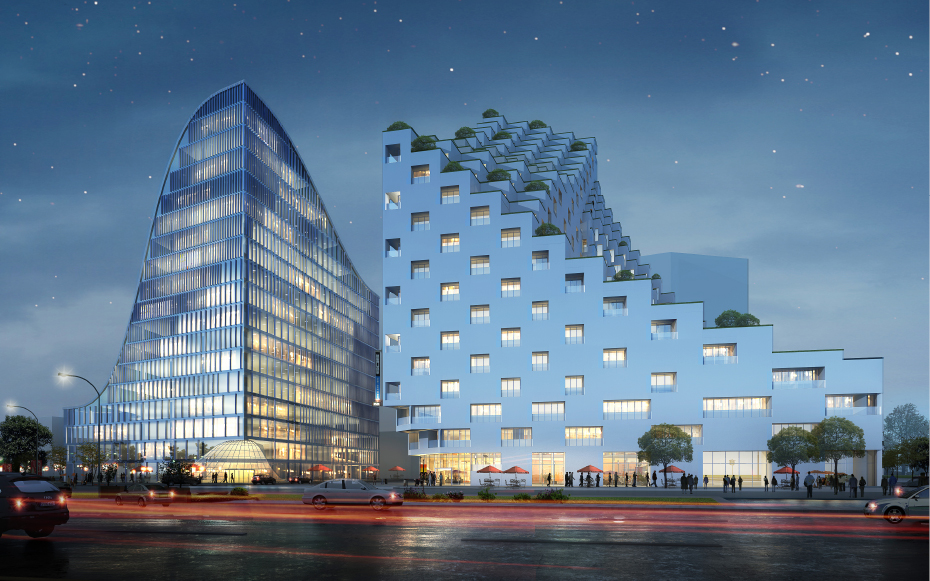 JDS releases its design for a limited competition to design a new 5 star hotel and class A office complex in Hangzhou Xintiandi district.  See the project here.
Wuhan Twin Towers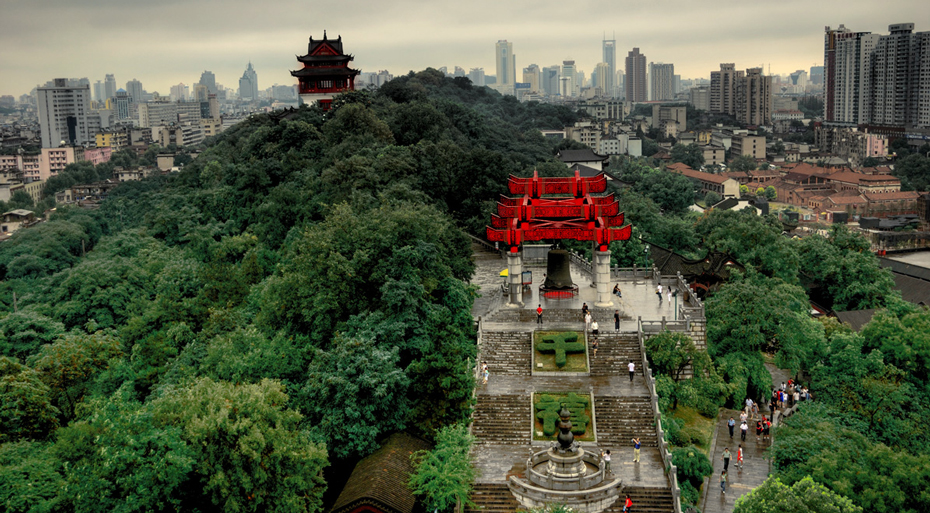 JDS have been commissioned to develop two 170 meter mixed use towers in Wuhan consisting of residential, sports club, retail and park space in Wuhan's Central Business District.  The project is now in the schematic design phase and is due for construction start early 2013.
Hangzhou H Building Permit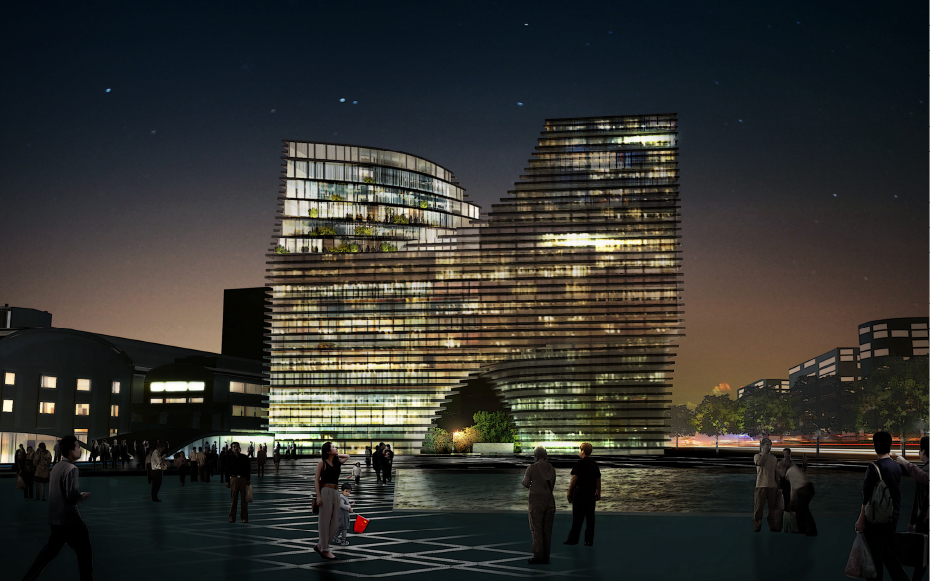 The competition winning Hangzhou H project has now received building permit and along with our partners at Hangzhou Xintiandi, CHINA CUC and MUDI we expect construction to commence in March 2012.  See the project here.
Wuhan Mikado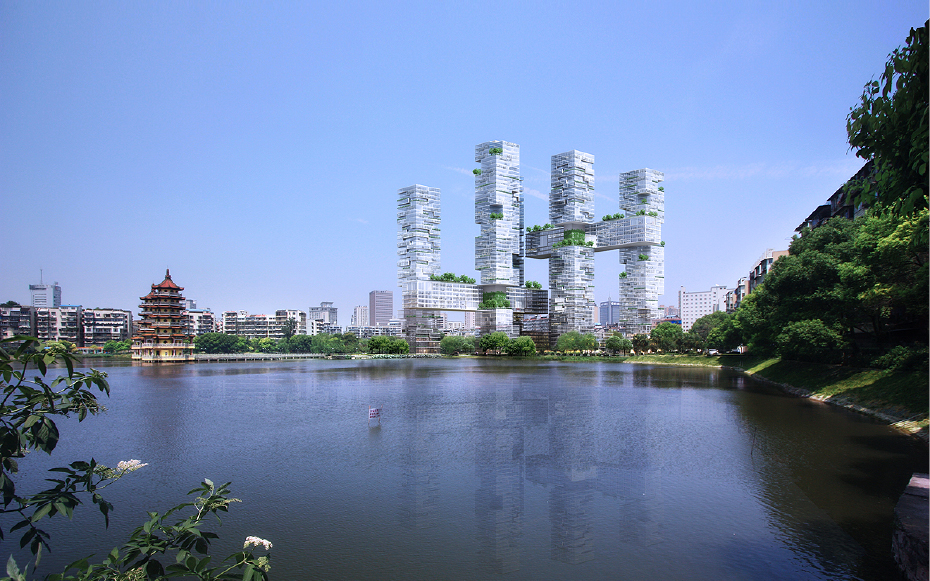 Discover our design for an invited competition of a 198,000 m2 mixed use development in Wuhan's CBD together with ARUP and MUDI.  See the project here.
Shanghai Community Ring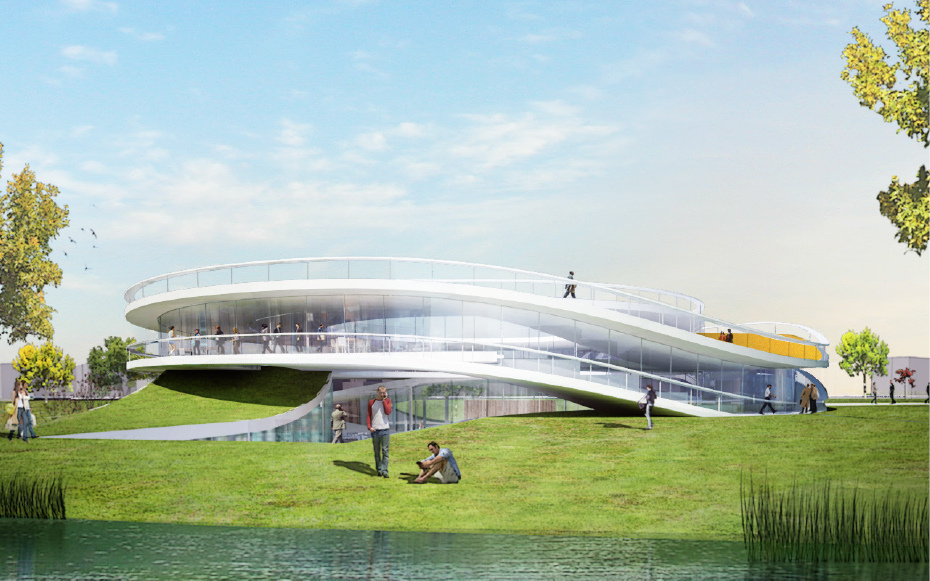 We present our design for a community centre in Shanghai Pudong District pending government approval.  See the project here.
Chongming Bike City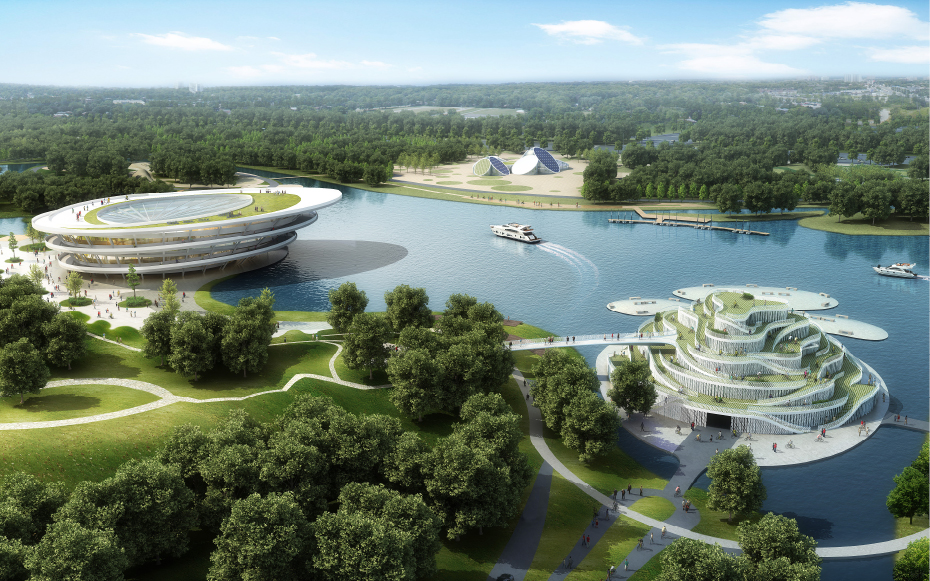 Together with MUDI and Tongji University, JDS have submitted our design for the Chongming bike park limited competition. The project consists of 3 main buildings: a gateway building to the park, a multifunctional hall and a bicycle museum.  See the project here.