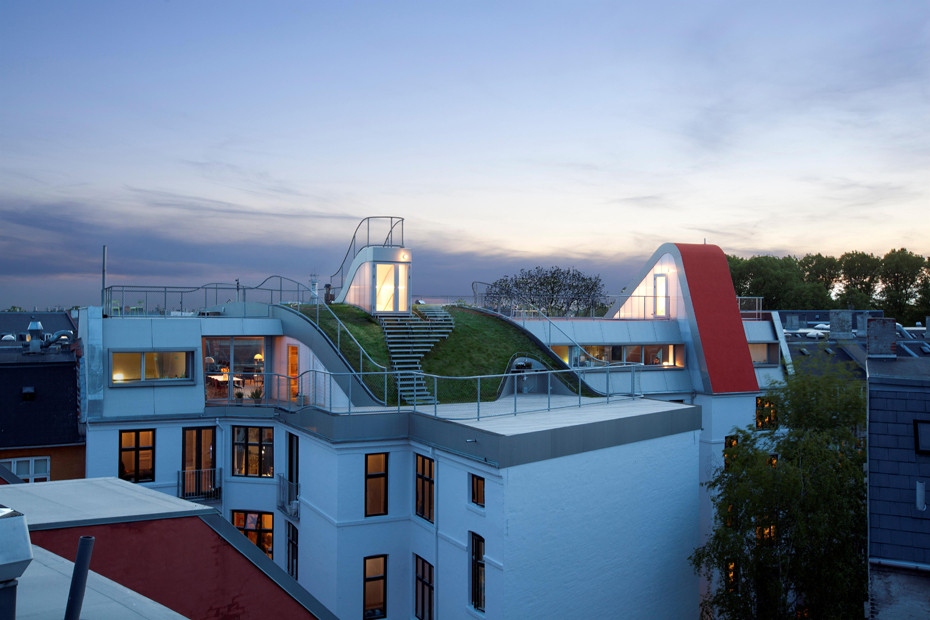 The Municipality of Copenhagen hosted the 24th of November 2011 an award show to honour the best buildings and urban environments of Copenhagen. The purpose of the award is to inspire architects and their commissioners to create innovative contemporary architecture. The Hedonistic Rooftop in Birkegade, which is the most popular area of the Northern borough of Copenhagen, has been awarded in this category.
The award was handed over by Mayor of Culture and Leisure Pia Allerslev to Julien De Smedt and a handful of residents of the recently completed project at the City Hall of Copenhagen the 24th of November 2011.
The Birkegade Rooftop project is designed by PLOT = JDS + BIG and further on completed by JDS.
Read more about the award here.